Christmas has a lexicon all its own, familiar words that often carry a much deeper meaning. They are everyday names that we recognise as part of the Christmas story. Our glossary gives you a bit of social history and fun facts behind these words.
A is for Angel
As part of the Christmas story angels play an important role. Angel means messenger and they appear as such in the Christmas Story. The Angel Gabriel appeared to the Virgin Mary foretelling the birth of Christ and angels announced the birth of Jesus to shepherds.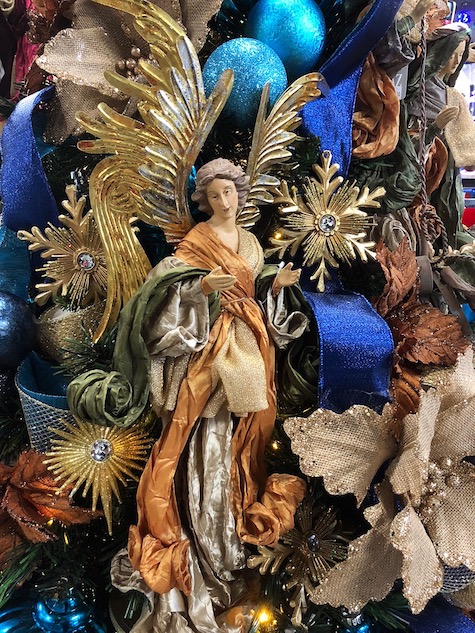 Angels in art are usually beings of great beauty who have feathered wings they often wear flowing gowns and a golden halo. At Christmas Elves our angels appear throughout the store but most often on the top of the Christmas tree. They often have a cone shape underneath so the Christmas tree can evenly support the weight of the Angel. Angel hanging decorations and golden wings are also very popular decorative designs.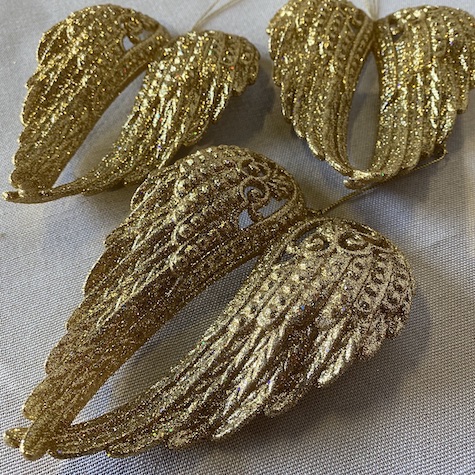 B is for Bells
Christmas bells come in all shapes and sizes from the chime of a church bell to the jingle of bells on Santa's sleigh. We sing Christmas carols like Silver Bells, Jingle Bells and Carol of the Bells all familiar favourites known to generations. Christmas bells are a decorating classic that add music and style! A Christmas jingle bell wreath or bow on the front door is a cheerful greeting that says home for the holidays.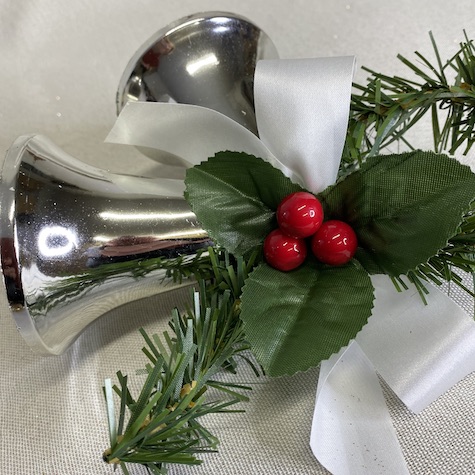 Bells are a great addition to a Christmas craft project, add bells to your Christmas gift wrap or hang them individually from your Christmas tree. Don't forget bells look and sound great on your ugly Christmas jumper, or make your own elf hat and slippers jingle.
C is for Candy Cane
The origins of the candy cane shape are many and varied, from the shape of a shepherd's crook to a simple walking cane or a bishops crosier the origins are open to interpretation. The confectionary we know today dates back to the 1800s traditionally white with red stripes and flavoured with peppermint the canes now come in many different colours and flavours. For the Christmas decorator candy canes are bright and colourful the graphic red and white colour combination is lots of fun and there are many ways to use candy canes throughout the home.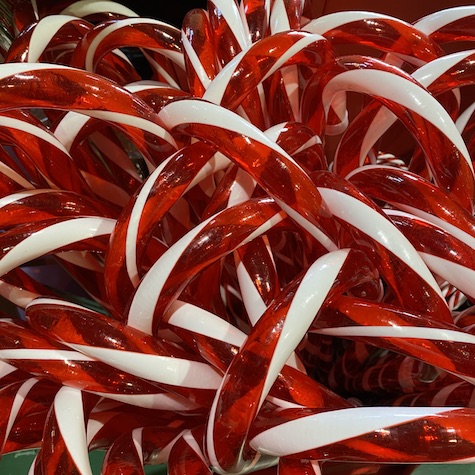 Choose a red and white theme for you Christmas tree and hang candy canes from the branches. A special gift looks even better with a candy cane included as a part of the wrapping. Of course this sweet treat is made to be eaten so include candy canes in a bowl on the dinner table or place them in a decorative sleigh on the hall table a seasonal pick me up.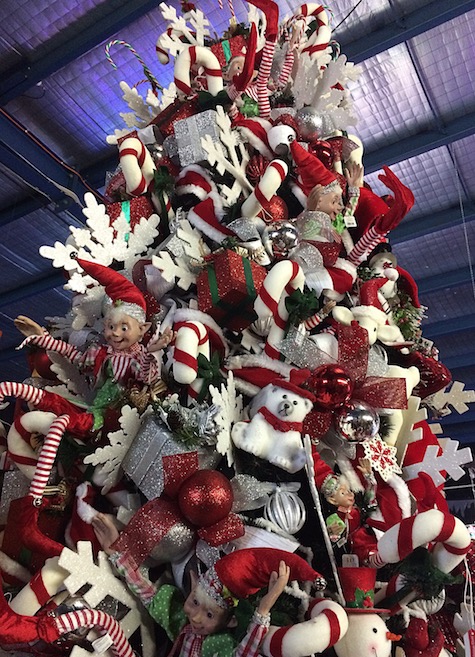 D is for Drummer Boy
"The poor young boy, was summoned by the Magi to the Nativity of Jesus. Without a gift for the Infant, the little drummer boy played his drum with approval from Jesus' mother, Mary."
These lyrics are from the The Little Drummer Boy a famous Christmas carol first performed by the Austrian Trapp Family Singers and written by American composer Katherine K. Davis. The popularity of the song has seen it covered by many famous artists from Johnny Cash to Pentatonix and even The Wiggles. Our drummer boy is a decoration crafted of resin, this tall drummer boy is beautifully detailed from his sweet face down to his boots, and a perfect addition to your hanging decorations for your Christmas tree. Our Elf drummer boys also look very smart in a velvet burgundy uniform with gold tassels these elves are easy to pose and make a quirky addition to your Christmas tree or mantelpiece.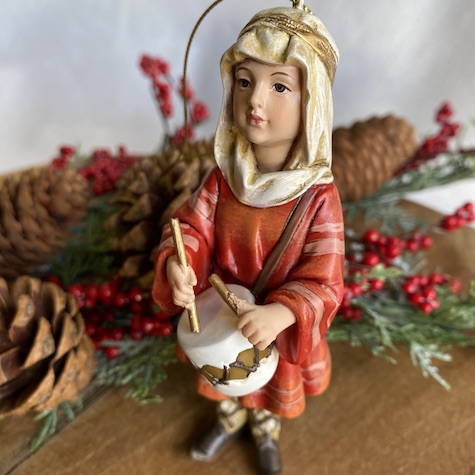 E is for Elves
There is something quite magical about elves, the Christmas story books say that Elves live in the North Pole with Santa Claus. They wear a uniform of green and red with a pointy hat and curly slippers and help Santa make toys in his workshop.
In contrast the Elves from mythology were believed to be supernatural beings capable of helping or hindering humans. These days elves are still very present in the works of J.R.R. Tolkien and the Christmas Elf is a recognisable character from film and TV. The Elf on the Shelf has a huge following and Christmas Elves is an Elf on the Shelf Official Adoption Centre. A Christmas Tradition is a children's picture book and contains a small scout elf. The Christmas themed story is written in rhyme and describes how elves visit children before Christmas Day to tell Santa who has been naughty or nice. This scout elf keeps watch over boys and girls in the lead up to Christmas. The diminutive elf has an amazing Claus Couture wardrobe from a cute pyjama set to a superhero cape and lots of friends to play with like Saint Bernard and the cute Reindeer. Our range of Elves is extensive and each has a mischievous personality and much like the real elves lots of character.