Why are collectors are so passionate about these brands?
We know Christmas collectors think about Christmas all year round. They are passionate about each and every decoration. Many collections are made of family mementos, vintage treasures from Christmas's past. Some pieces were a gift from someone special, or spark a magical memory each year they are hung on the Christmas Tree. Christmas collectors look forward to passing these pieces down to future generations.
Christmas Elves prides itself on searching the globe for collectible brands that are unique and special some are famous names that we know and love and others new to Australia. At Christmas Elves we never stop shopping for collectible Christmas products. Each New Year we travel extensively, visiting international trade shows meeting new suppliers and reconnecting with our trusted brands. Our know our customers are always looking for collections that evoke the magic of the Christmas season.
Christopher Radko
The Christopher Radko Brand certainly knows Christmas treasure and their precious hand blown and painted glass baubles are known worldwide. There is nothing more thrilling than each year rediscovering special Christmas tree decorations. Vintage baubles like the Shiny Brite ornaments are American bauble designs from the 1940s. There are memories of Christmas's past, present and future in these decorations and this charming story is exactly why we collect Christopher Radko.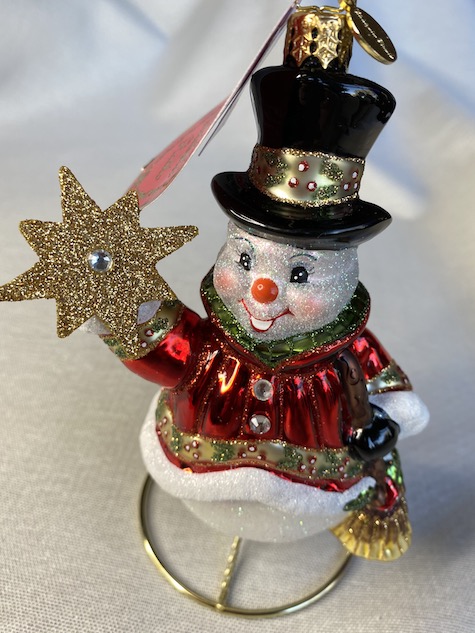 "Once upon a Holiday Night, a Christmas tree fell and startled the Radko family household. With more than 1,000 vintage mouth-blown glass ornaments broken to bits, Christopher was distraught. Searching endlessly to replace them, he found nothing quite good enough to replace his treasured memories. He soon realised that the only option was to start from scratch. Thus began the creation of Christopher Radko Ornaments."
Bethany Lowe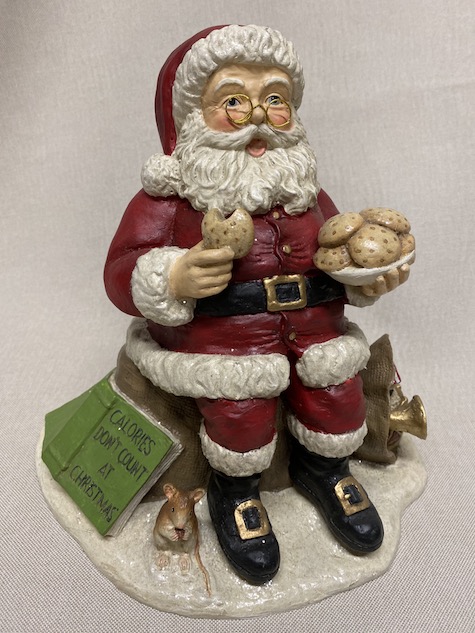 This jolly Santa is enjoying a well deserved break as he tucks into a plate of delicious Christmas cookies. This charming figurine is from Bethany Lowe. The Bethany Lowe brand was first established in 1985 and is now an American classic. Well known for her seasonal style holiday decorations Bethany Lowe was inspired by her childhood. She grew up on a farm in the rural Mid West of America and her love of antiques and folk art are evident in many of her unique and beautifully crafted pieces. Bethany Lowe makes charming pieces we can add to our existing home decor. The Winter collection showcases nostalgic and vintage figurines and draws from childhood memories of Christmas past, Christmas carollers, ice skating and horse drawn sleigh rides. Bethany Lowe has even made folk art decorations for the White House. The Bethany Lowe Christmas pennant garland is a beautiful piece for the interior it's decorated with wintry Victorian scenes.
Royal Doulton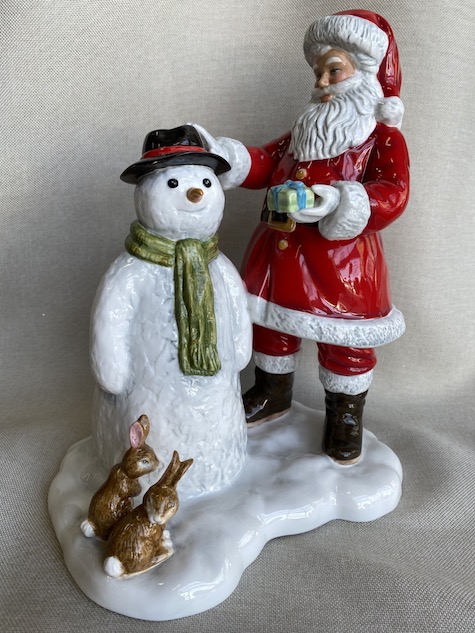 Royal Doulton is a classic English brand known for tableware and ceramics. Heritage designs such as the fashionable Royal Doulton fair lady figurines and novelty Father Christmas and Snowman figures are popular collectible Christmas gifts.The festive figures are brightly coloured with a glossy finish and would look fabulous on any Christmas mantelpiece or tabletop. Each year collectors eagerly await the new season pieces.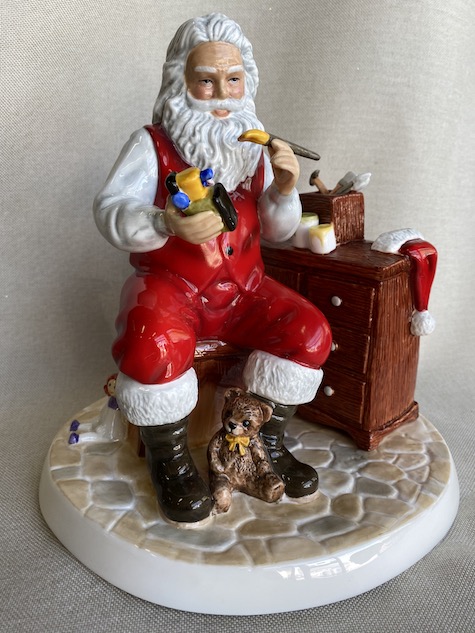 For these and many other popular christmas brands visit our Christmas brands page. You will find more popular brands such as Lemax Christmas Collection, Mark Roberts, Katherines Collection, Disney Christmas, Waterford and Jim Shore.