Recently Miss Haberdash Christmas wrote ...
"I thought the cloche (bell shaped glass cover) might be a passing fad but come 2016 this trend is still going strong. Originally a piece of scientific equipment the bell jar was adopted by the Victorians to showcase and protect special items."
"For the Christmas collector this is the perfect way to spotlight your treasures. The glass dome adds a bit of theatre to any table setting and filled with lights the effect is magical adding drama and illumination."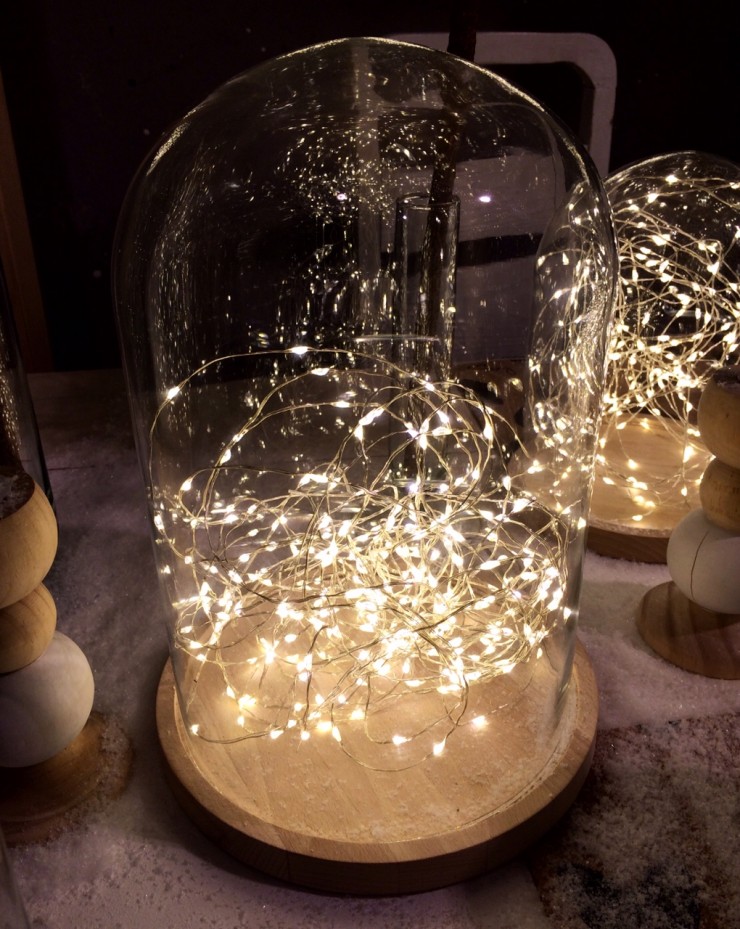 Any easy and affordable designer tip is to use Battery Operated Copper Wire lights in your Cloche. Easy to make a stunning impression with minimal effort.
We do have a small number of decorate Cloche in store, dont leave it till Christmas or they will be sold out.