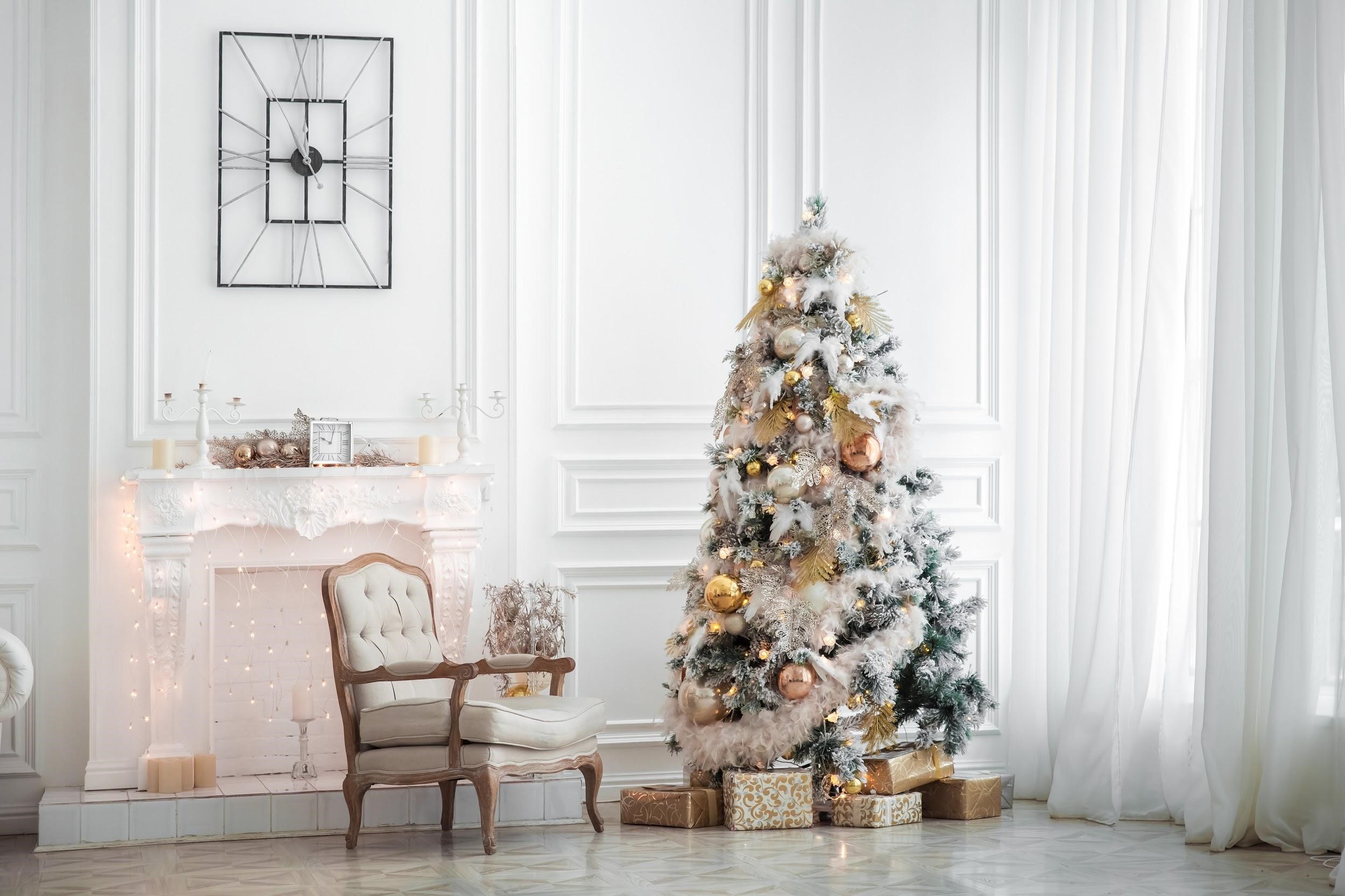 When it comes to buying Christmas trees, the Australian nation is divided. While some people are sticking with more traditional, real Christmas trees, others are increasingly moving towards their faux counterpart.
Let's face it; when your tree is glittering with lights and glistening with tinsel, it brings a magic into your home you don't get throughout the rest of the year. Does it matter if you go au naturel or stick with synthetic? More importantly, which choice would the environment thank you for most?
Which Looks Better?
With the advances in synthetic Christmas trees, from prelit lights and frosted tips, to trees in every colour of the rainbow, artificial trees have something for every taste. They've come a long way to look more like natural trees and some are even available pre-decorated! That means more time to get everything else done in the mad Christmas rush!
To make the most out of your tree's appearance, select one that's large enough to have a presence in your living room, but isn't too overpowering. As a general rule, there should be around a 30cm space from the ceiling - and you should be able to reach the top to add that star or fairy for the finishing touch. If your home is carpeted, a synthetic tree omits the hassle of vacuuming fallen pine leaves every evening.
Of course - nothing beats the traditionally festive smell that a real tree brings! If you prefer artificial trees, the good new is you don't need to miss out. Yankee Candle have a range of Christmas candles for a warm glow and satisfying festive scent this time of year.
Which is More Convenient?
There's no question that artificial trees offer the kind of convenience that real pines and firs don't. There's no need to travel to a Christmas Tree lot every year and haul it home in your ute - not to mention the disposal processes in January when leaves have dried up and it's time to de-Christmas your home.
A plastic tree is more of an investment, built to last year after year. Because most styles are collapsible and assembled within a few minutes, you can simply fold up your tree and store it until the festivities roll around the following year. Enjoy ultimate convenience when you buy your Christmas tree online and have it delivered straight to your door!
Which is More Environmentally-Friendly?
Australians are becoming increasingly concerned about how they impact the environment. Christmas is traditionally a time for indulgence, so minimising your eco-footprint should be a focus.
The most eco-friendly option has been a debated topic for some years, and both tree types have a place on the naughty and nice lists. What it comes down to, is how you source and dispose of your Xmas tree.
People often choose artificial because they don't agree with the idea of chopping down millions of trees every year that will go into homes and die shortly after. On top of that, buying a tree once that lasts 10 years or longer saves on carbon emissions from the multiple car journeys involved with picking up a new one every year.Did you know our Oncor Christmas Trees are created with sustainability in mind - they are recycled from old PVC. Giving you the most eco friendly Christmas Tree on the market.
That said, natural trees are usually grown with the sole purpose of becoming a Christmas tree. During their growth, they give oxygen back to the environment and provide a home for Australia's wildlife. Since the introduction of "treecycling", better methods have been developed for the reusing of chopped-down Christmas trees, and they rarely go to landfill sites anymore. Once you have made the decision to purchase a live Christmas Tree, make sure you buy a quality Cinco Christmas Tree stand that is suited for the size of your Christmas Tree. This will allow you to give your live Christmas Tree enough water to maintain its life throughout the festive season.
The good news is that your love of beautiful Christmas trees probably doesn't have the harming effect on the planet you thought it did! So long as you buy long-lasting, resilient trees (if you go artificial) or dispose safely and responsibly (if you go real), you can fill your home with Christmas cheer without the guilt.