Every Mum should feel special this Mother's Day. We think she deserves the very best, a unique gift that will she'll treasure for years to come. We've put together a Mother's Day Gift Guide that she'll love. Thoughtful gifts from established brands all available from Christmas Elves. Show her how much she means to you with an exclusive piece from our range of collectibles that include Willow Tree, Wedgwood and Royal Doulton.
Q: When is Mother's Day in Australia?
A: Sunday 10th May 2020 - give mum a hug (or a txt msg with a kiss emoji
)
Willow Tree
The Willow Tree brand is one of our most popular. The figurative sculptures have a simplicity of form but convey much with a simple gesture. The mother and child figurines would make a beautiful gift for Mother's Day as a reminder of important milestones in every mothers life and a show of your appreciation. Each piece has a grace and serenity that touches the heart and reminds us of the loving relationship between parent and child.
The Just Slate Company
The Just Slate Company produce a range of stylish kitchenware and contemporary accessories. If your Mum loves to entertain then she'll appreciate the cheese boards, platters and condiment dishes. All slate products are handcrafted in Scotland from the finest quality materials. They make every occasion special and are gift boxed adding that extra special touch.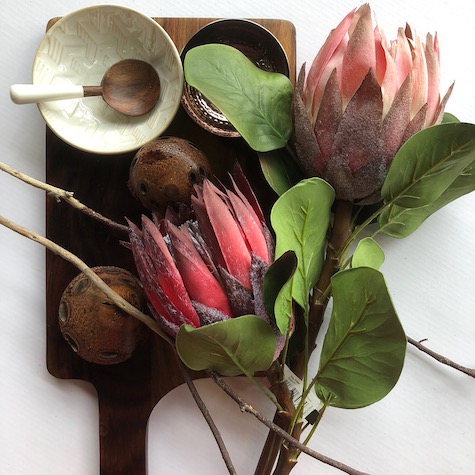 Wedgwood
Wedgwood is known the world over for ornamental ware and luxury tableware handmade by master craftsmen. The Wedgwood brand now produces a range of home and lifestyle products just like this adorable miniature teapot and cup and saucer. A delightful gift for the collector each Wedgwood piece is beautifully presented and would make a fitting gift for Mother's Day. Our range of Wedgwood Christmas ornaments make a charming and welcome gift anytime of the year for a Christmas Collector.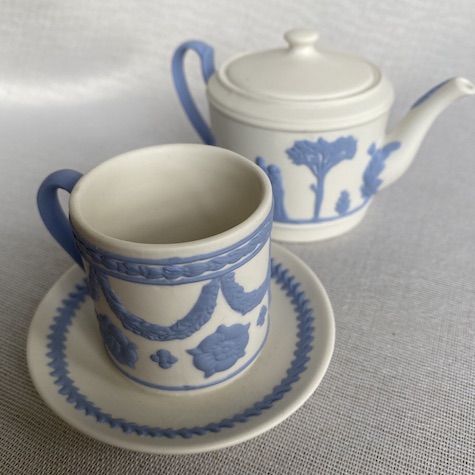 Jim Shore
Jim Shore is one of the most famous names in Christmas collectibles his distinctive style lends itself to a a wide range of products including these seasonal angels. They'd make a beautiful and thoughtful gift for Mother's Day. Each angel features a seasonal flower and the birthstone for a particular month. If your Mum is a Jim Shore collector she can display her angel all year round. They also come in a presentation box.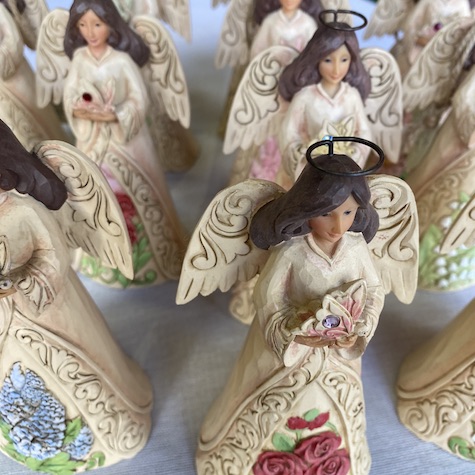 Royal Doulton
Delight Mum with these Royal Doulton Christmas figurines. The earliest Royal Doulton "fair lady" figurine dates from 1913 and production continues to this day. Favourite subjects included fashionable women of the day dressed in the very latest styles. Just like our our Christmas figurines radiant in red dresses and carrying Christmas shopping bags. These glamorous Royal Doulton "pretty ladies" continue to be popular and would make a fabulous Mother's Day gift.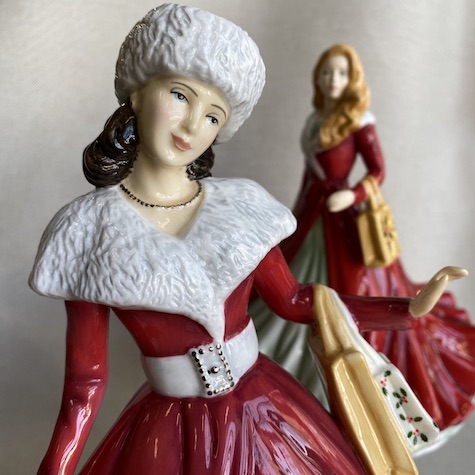 Christmas Elves
If you're simply not sure what to buy for Mother's Day or your Mum has everything she needs why not purchase a gift card. A Christmas Elves gift card will always be appreciated. It gives her the option to choose whatever she wants and she'll be sure to have a gift she loves. Maybe the best treat of all is to give her the choice of when to spend it as these gift cards never run out.