The Enchanting Disney collection has released an alphabet series - the letters mostly feature Disney characters with names that either begin with that letter, or share a phonetically similar sound within their name.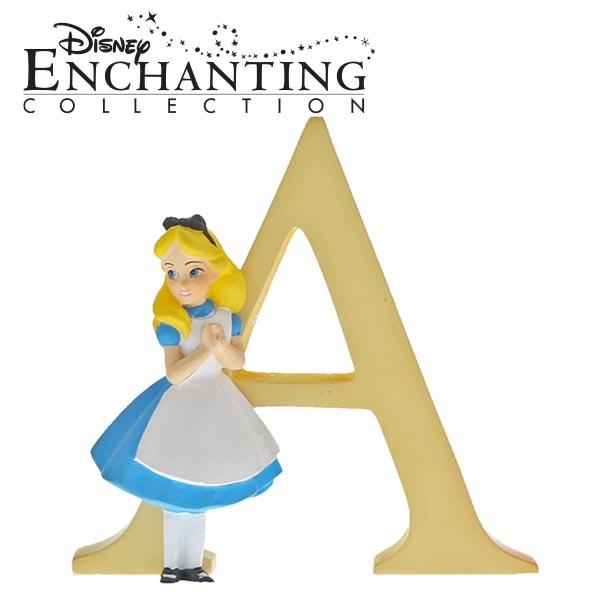 Featuring all twenty-six letters of the alphabet, the new Enchanting Disney Alphabet items features a different character from one of Disney's best-loved films at the base of the figurine.
For example, the letter 'A' features the curious little girl who fell down the rabbit hole into Wonderland — Alice. Whereas the letter 'T' depicts the fairy who loves to sprinkle fairy dust and play with Peter Pan – Tinker Bell, from Peter Pan.
Each letter is made from resin and is presented in a pale cream shade. The Disney characters are then offset against this neutral tone in their full-colour — jumping right out of the movie.
Measuring 7cm and retailing $16.95 each, the Enchanting Disney Alphabet Letter figurines are great gifts to give for a new born baby, as well as making lovely items for them to buy when decorating their own child's room at home.
Each letter of the Enchanting Disney Alphabet is available to from Christmas Elves website or Baby's First website from July 2019.
The Disney Letters available are:
DISNEY LETTER "A" - Alice in Wonderland
DISNEY LETTER "B" - Bambi
DISNEY LETTER "C" - Cheshire Cat
DISNEY LETTER "D" - Dumbo
DISNEY LETTER "E" - Baby Elephant
DISNEY LETTER "F" - Flower
DISNEY LETTER "G" - Tinker Bell
DISNEY LETTER "H" - Tweedle Dee
DISNEY LETTER "I" - Mowgli
DISNEY LETTER "J" - Jiminy Cricket
DISNEY LETTER "K" - King Louie
DISNEY LETTER "L" - Lady
DISNEY LETTER"M" - Marie
DISNEY LETTER "N" - Nala
DISNEY LETTER "O" - Baloo
DISNEY LETTER "P" - Pinocchio
DISNEY LETTER "Q" - Queen of Hearts
DISNEY LETTER "R" - Rolly
DISNEY LETTER "S" - Simba
DISNEY LETTER "T" - Tramp
DISNEY LETTER "U" - Thumper
DISNEY LETTER "V" - Cruella De Vil
DISNEY LETTER "W" - White Rabbit
DISNEY LETTER "X" - Peter Pan
DISNEY LETTER "Y" - Timothy Q Mouse
DISNEY LETTER "Z" - Zazu