In the age of renewables we are all talking about solar and the Christmas decoration business is no different. We all want to save money, make the most of our natural resources and light up the house for Christmas. Of course we have plenty of sunshine in Australia so it seems only natural that we use what we have.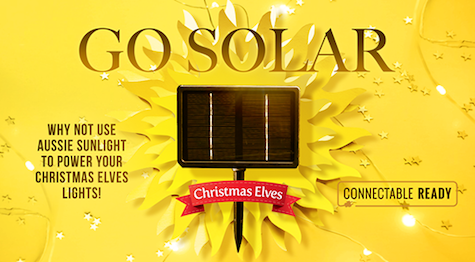 How does it work? Well, the Christmas Elves large solar panel has a battery inside to store the sunlight as energy and also a sensor that makes the Christmas Elves Connectable Ready LED lights illuminate when daylight fades. Did you know that when the sun is shining the solar panel produces a voltage higher than that of a battery. Solar lights are very reliable but they will not offer the same brightness as lights that are powered by mains electricity but even so on cloudy days they will still charge. The stronger the panel and battery then the more effective the lights will be. Initially the solar panel needs 8 hours exposure to full sunlight to fully charge the rechargeable battery before connecting to lights.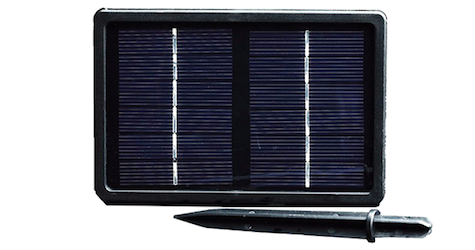 Solar has lots of advantages and for outdoor Christmas decorating it's the perfect solution. At Christmas Elves you can mix and match the Connectable ready LED lights with a solar panel, adaptor or battery pack. The connectable ready large solar panel is suitable for use with up to 600 Christmas lights. Imagine, the freedom to install lights wherever you choose and no dangerous and unsightly electrical cords.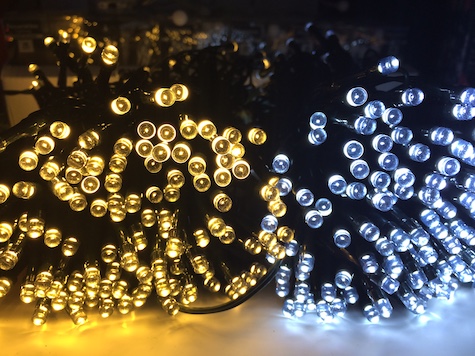 Our Connectable Ready icicle lights, string lights or net lights can all be powered by solar. Illuminate an outdoor dining area or a backyard patio and create a beautiful intimate setting that can be used on a warm evening or all year round.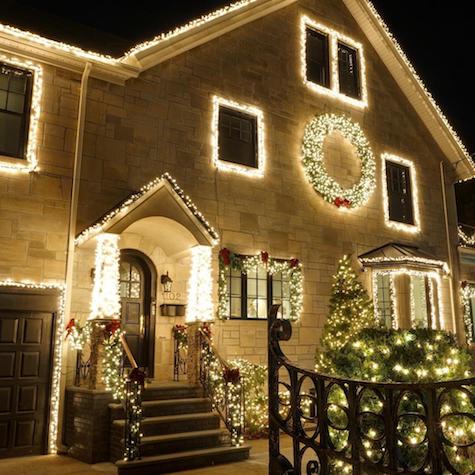 Solar requires very little maintenance and even switches itself off so you can install solar lights in those hard to reach places. For the Christmas holiday try hanging icicle lights around the house eaves, veranda or balcony. Christmas Elves have gutter clips for this very purpose. Our icicle lights are available in a variety of colours choose the right colour to set the scene from a cosy and traditional warm white to a bright and brilliant cool white.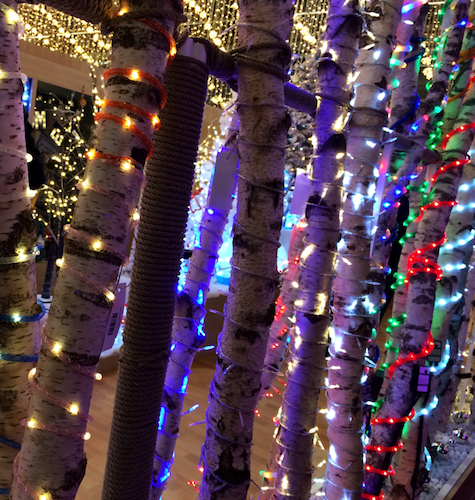 There are many outdoor Christmas motifs that are now sold with a solar panel just like the fairy light standing reindeer and sleigh you can make a solar powered scene for your front garden, the kids will love it. Add rope light spiral trees or more of our solar panel products. With a solar panel attachment you can get really creative like these birch trees decorated with rope light.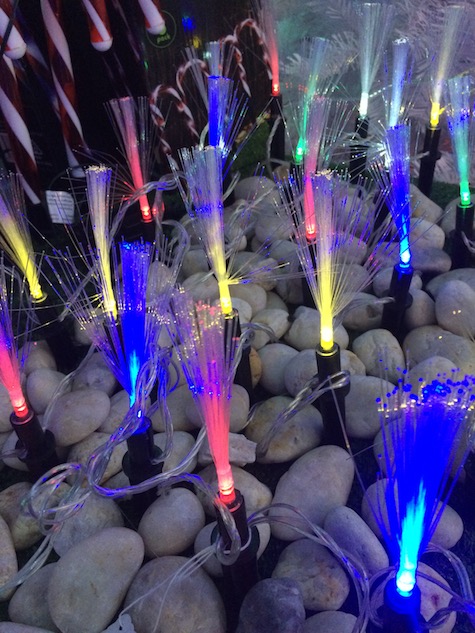 At any time of year solar powered lights are great for ambient lighting in the garden, they're not only beautiful to look at but practical by design. Garden path stake lights will light up the way and are available in many designs from a festive candy cane to a snowflake or snowman. A great tip to help them stand up straight is to support them with pebbles or wood chips. Individual stakes will stand to attention in a flowerpot filled with sand.