We continue our fun look at Christmas words with our glossary of popular Christmas decorations and everyday names that we recognise as part of the Christmas story.
K is for Kris Kringle
The word Kris Kringle is derived from the German Christkindl meaning Christ Child. In some parts of Europe the name is still synonymous with the baby Jesus and the bringing of gifts at Christmas. We also know Kris Kringle as the Christmas tradition where a group of people give anonymous gifts to each other. This is particularly popular in a work place or amongst a large social group. Another name you might be familiar with is Secret Santa again this tradition is where members of a group or community are randomly assigned a person to who they give a gift, the identity of the gift giver remains anonymous. Christmas Elves is the perfect shop for all your Kris Kringle gifts and costume with hundreds of products to choose from and and something to suit all budgets.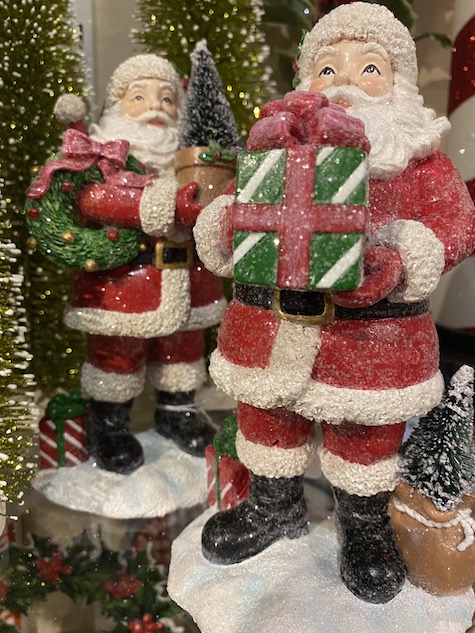 L is for Lemax
Lemax is the worldwide leader in miniature collectible Christmas villages. For many people Lemax is a Christmas family tradition and it's possible to buy holiday houses, landscaping accessories and figurines.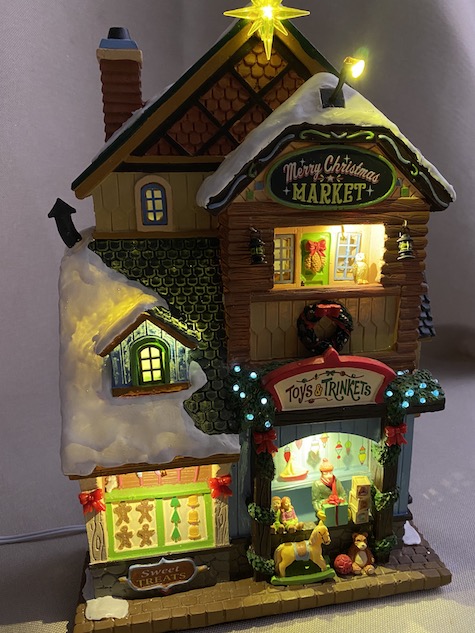 Miniature Christmas houses first became popular in the USA during the 1950s. These charming vintage ornaments were originally manufactured in Japan after the second world war. Going back even further the tradition of Christmas Villages was thought to have been brought to the USA by European immigrants and followers of the Moravian Protestant Church. Today the Christmas village is incredibly popular and it's possible to create a whole town from bakery to bierkeller. Many hours of work go into creating a miniature wonderland and many are made more realistic with the addition of sound effects, music and animation.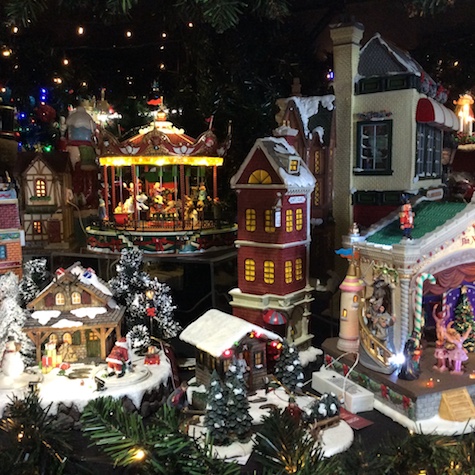 M is for Mrs Claus
Mrs Claus is the mythical wife of Santa Claus and is often depicted as a kindly white haired lady who is a companion to Santa. In popular literature Mrs Claus is found helping the Elves, baking cookies and knitting but a more modern depiction has seen Mrs Claus riding a snowmobile and flying a helicopter.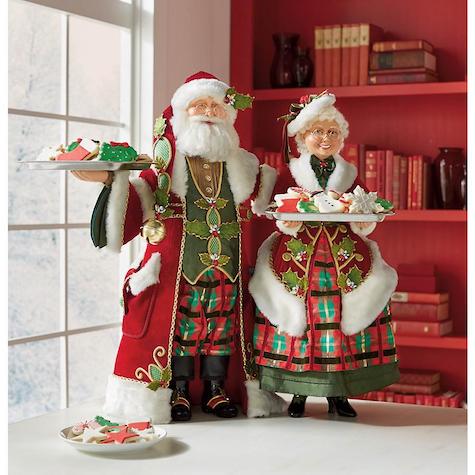 Mrs Claus has been popularised in many TV shows and she appears regularly in Christmas movies like 'The Nightmare Before Christmas' and 'The Santa Claus'. A range of famous actresses such as Angela Lansbury and Goldie Hawn have brought her to life wearing the red skirt and fur trimmed jacket.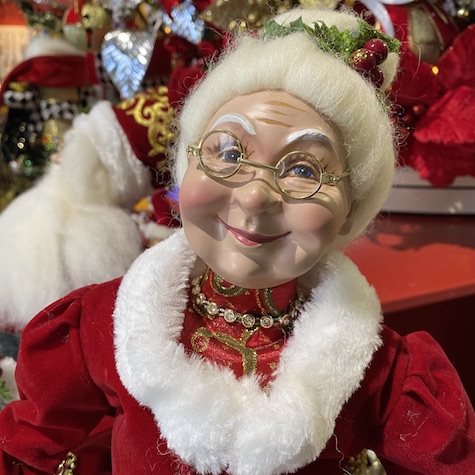 Her welcoming smile and twinkly blue eyes make her a beloved Christmas character.This year the Katherine's Collection range had many gorgeous Mrs Claus character dolls looking resplendent in red velvet capes with embroidered detail and jewelled buttons.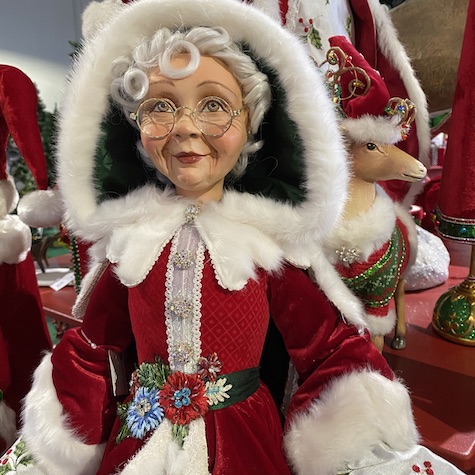 N is for Nutcracker
According to German folklore nutcrackers bring good luck. They are often found standing guard at the front door as they're presence is said to frighten away evil spirits.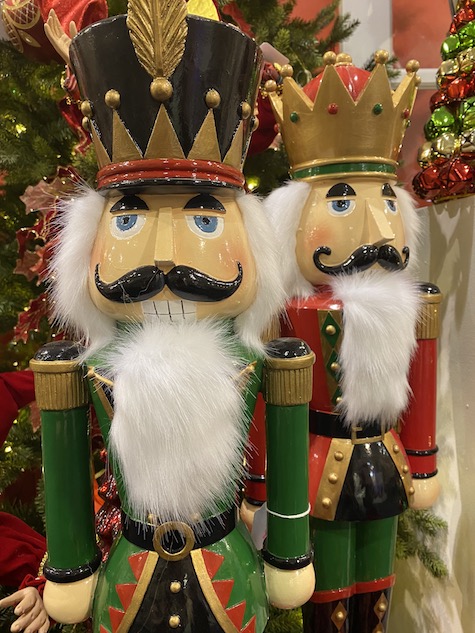 The first nutcrackers were functional but today most Christmas nutcrackers are purely decorative. Many resemble a toy soldier but they can now be found decorated in many different colours and costumes. Tchaikovsky's ballet The Nutcracker further popularised the story and is performed throughout the world at Christmas time.
O is for Ornament
Christmas tree ornaments are memories of Christmas past, present and future. There is nothing more thrilling than each year rediscovering these treasures. A glass bauble, a nativity cross or a child's handmade paper chain. At Christmas Elves we search the globe to bring you the best and brightest in Christmas ornaments. We have a selection of brands with a worldwide following, Christopher Radko, Kurt Adler and Bethany Lowe to name but a few. Each year new trend colours appear along with traditional techniques that have been practised for centuries.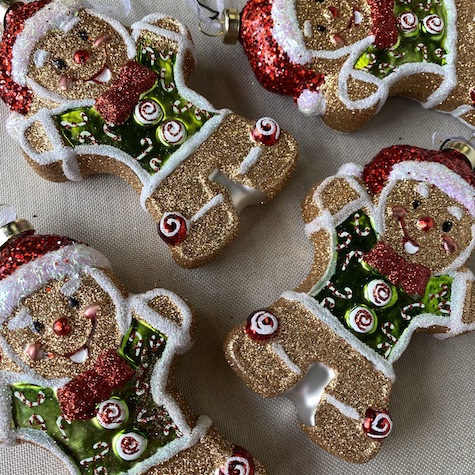 Previous Glossary Posts: Christmas Glossary F to J, Christmas Glossary A to E