Aside from New Year's Day and Australia Day, Christmas is one of the biggest holidays in Australia. And, it's easy to see why.
Sandmen replace snowmen and kangaroos pull Santa's sleigh, but one thing remains the same: Christmas elves continue to be the workforce of the North Pole. Working 'round the clock tirelessly to support Santa Claus, they're a Christmas staple.
And, it's why Christmas collector elves have become so popular. Filling your home with Christmas elves is a great way to decorate for the holidays. And, you'll find that there's a lot of fun packed into these small, cheery packages.
Introducing Elf on the Shelf: A Brief History of Christmas Elves
Elves originated in Germanic folklore and became a part of Christmas tradition via American pop culture in the late 19th century. The stories "Twas the Night Before Christmas" and "The Elves and the Shoemaker" popularised the concept of Christmas Elves.
The idea of a Christmas elf in a modern sense, however, was spread after German-American cartoonist Thomas Nast began producing images of Christmas elves as we know and love them today. The rest, as they say, is history. That is until Elf on the Shelf came about.
As an Elf on the Shelf Official Adoption Centre, we sure do know a lot about the story and importance of Elf on the Shelf. What began as a simple storybook has turned into a worldwide phenomenon.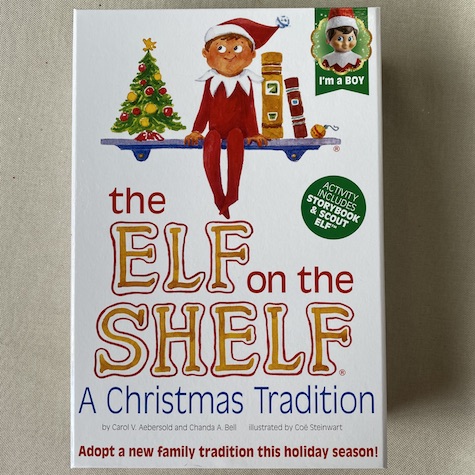 In 2004, a mother and her twin daughters wrote the story that would eventually become a cultural hit. The story evolved into a self-published book featuring family traditions and, eventually, included the Elf on the Shelf we all know today.
Today, more than 11 million elves have been "adopted" into families all over the world. They sit on the shelves, bookcases, and trees of families and report back to Santa on good (or sometimes, perhaps, poor) behaviour.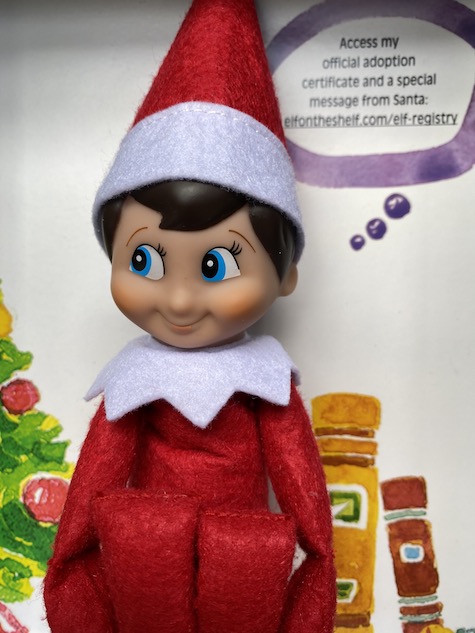 And, they accompany other popular Christmas elves, such as Mark Roberts elves and RAZ Imports elves. Together, they form a team of cheery, festive helpers that not only add a dose of holiday cheer to your home, but to the entire holiday itself.
The Importance of Elf Collectibles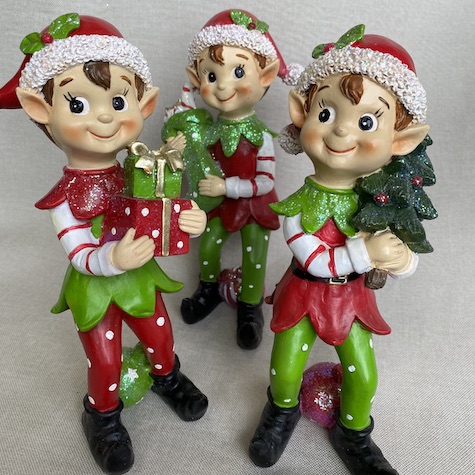 Whether you're opting to get an Elf on the Shelf to keep an eye on your kids during the Christmas season or are just beginning to collect your elf collectibles, there's a lot to know and love about Christmas elves.
Elf collectibles allow you to add whimsical fun to your home and garden. Elf on the Shelf is a great way to make the Christmas season fun and interactive. But, other Christmas collectibles and elves are also a great way to spread Christmas cheer.
You're able to hang elves from your tree like Christmas ornaments, rest them in your Christmas wreaths, or place them outside in your garden as a way to welcome guests to your home during the holiday season.
And, if you decide to become a Christmas collector year after year, we make it easy for you to continue the tradition of incorporating Christmas elves into your home decor.
How? Each year, we release a new Christmas collection, making it easy to browse similar Christmas items and collectibles to build a theme for the new holiday season. Over time, the importance of being a collector grows.
It's a way to not only add to your growing collection of Christmas elves, but it's also a way to enjoy commemorating family Christmas traditions. Find a way to truly incorporate these decorations in your family traditions around the holidays.
You can, for example, make it a point to choose the new Christmas Elf together as a family. Or, you can decide to all pitch in together to each purchase a Christmas elf collectible to place in your own homes as a way to spread the theme of love and family even further.
Any way you decide to go about it, these collectible items and Christmas decorations will become a core part of your holiday memories and traditions for years to come.
Types of Christmas Collectors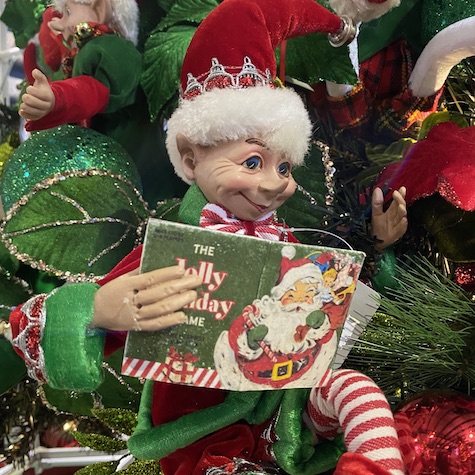 Want to become a Christmas elf collector? It's easy. You can start anywhere.
We'd suggest starting off by choosing a theme. Chances are, you have a style of Christmas decorations that you enjoy and that go with the style of your natural home decor. Use this style to figure out what kind of a Christmas elf collector you'll want to be.
Are you looking for something more vintage? Do you only want to decorate the exterior of your home? Or, are you simply interested in adding a few more Christmas elves to your Christmas tree in the form of hanging ornaments?
Because we add more than 50 different types of Christmas elves each season, you'll find that it's easy to begin your Christmas collection without having to worry about stocking up on previous years' elves and decorations.
We offer a variety of Christmas elves for a variety of styles, colour schemes, and tastes. For example, the RAZ Imports elves come in fun lollypop colours, classic red and green colours, and even in flannel dress. This makes it easy to choose a style that fits your decor.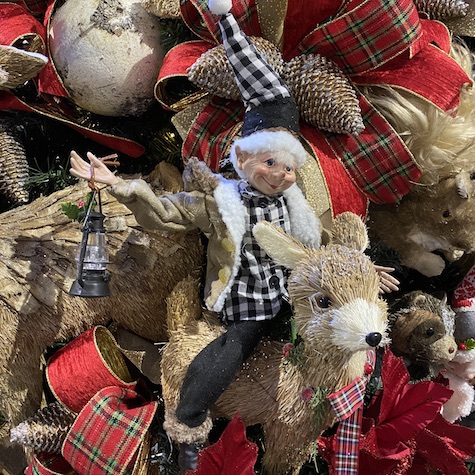 We'd suggest starting with a base holiday theme and looking for Christmas decorations that suit that theme. So, if you're starting off with a champagne-coloured tree, for example, you'll want to build from there.
Look for Christmas elves dressed in blue to contrast the champagne colour of the tree. Then, add in touches of silver around your home. This can be in the form of table toppers, wreaths, stockings, or even the wrapping paper that you use to wrap the gifts under the tree.
Then, decide whether or not you'll change this up completely each year or if you'll stick with the same theme and build onto it year after year. If you're unsure, we'd suggest sticking with a more neutral theme and opt for purchasing traditional Christmas elves.
This way, you can add new elves into the collection and still enjoy bringing the other ones out.
Enjoy a Variety of Christmas Elves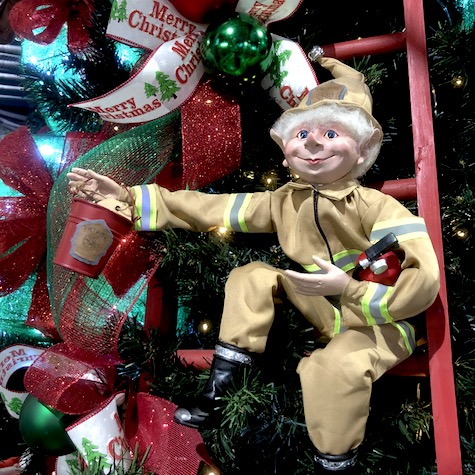 When we talk about Christmas elves we're not only talking about the ones that sit on the fireplace mantle or hang from the tree. There are numerous different types of Christmas elves and they come in all shapes and sizes.
If you're a Christmas fanatic, think about decorating the outside of your home as well. We currently offer elves ranging from 15cm to 1.2 metres tall. However, if you fancy an outdoor Christmas collectible, consider an outdoor Christmas Elves that lights up and stands as tall as 1.5 metres.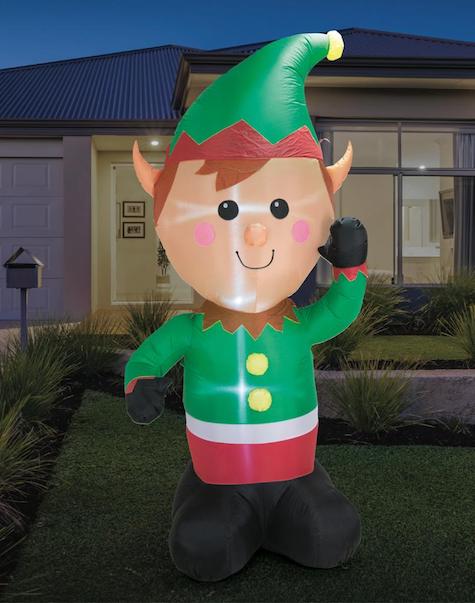 One easy way to build your Christmas elves collection out is to start small and grow big. This means that you can think about adopting your first Elf on the Shelf. Then, purchase an Elves at Play kit to help you flesh out the fun ideas and activities.
From there, begin growing your collection of Elf on the Shelf Christmas tree ornaments. As we add new collectibles and decorations each year, you're bound to find something new that you didn't see last season.
If you're into a more classic look, definitely check out the Mark Roberts elves collections. Compared to the aesthetic of Elf on the Shelf elves, Mark Roberts elves are designed to be a bit more similar to fairytale elves.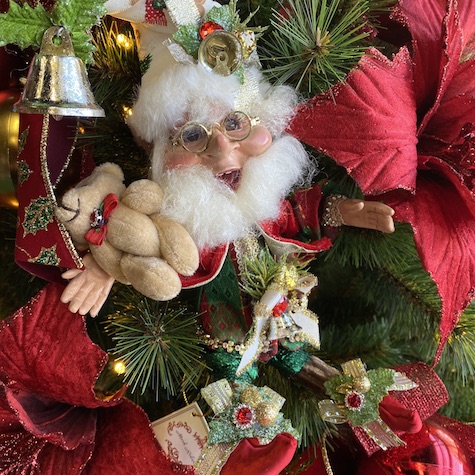 The clothes are also a bit more classic in style, often mirroring the same styling you'd see in ancient folklore and even in Thomas Nast Christmas cartoons.
Not sure where to go from there? We offer a variety of decorations to help you build full Christmas villages. This means that you can add Santa figurines, Christmas angels, Nutcrackers, Christmas animals, and so much more.
Then, once you have decorated the inside of your home, you can begin to think about adding wreaths and larger Christmas elves to your front porch or garden.
Larger displays, Christmas inflatables, and exterior Christmas trees are all great ways to add a touch of festive cheer to your Australian home this holiday season. And, you can save them to re-use again next year!
Starting Your Own Christmas Elves Collection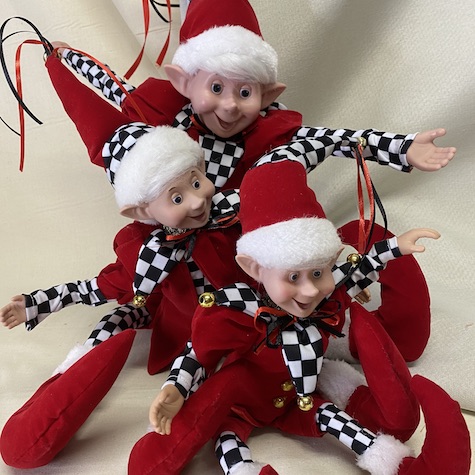 With so many options regarding decorations, displays, and collectibles, it's pretty easy to start your own Christmas elves collection. At Christmas Elves, we've dedicated ourselves to toiling away at the North Pole to bring you only the best of the best.
With Christmas in July now popular then Christmas Day (somewhat) shortly after that, now is the time to begin your search for the perfect 2020 Christmas elf.
Take a look at our Christmas collections or visit us in-person at our Melbourne Christmas store. We're here to help bring out some festive, fun cheer all year-round. If you have any questions, don't hesitate to contact our workshop of elves and we'll be happy to help you out.