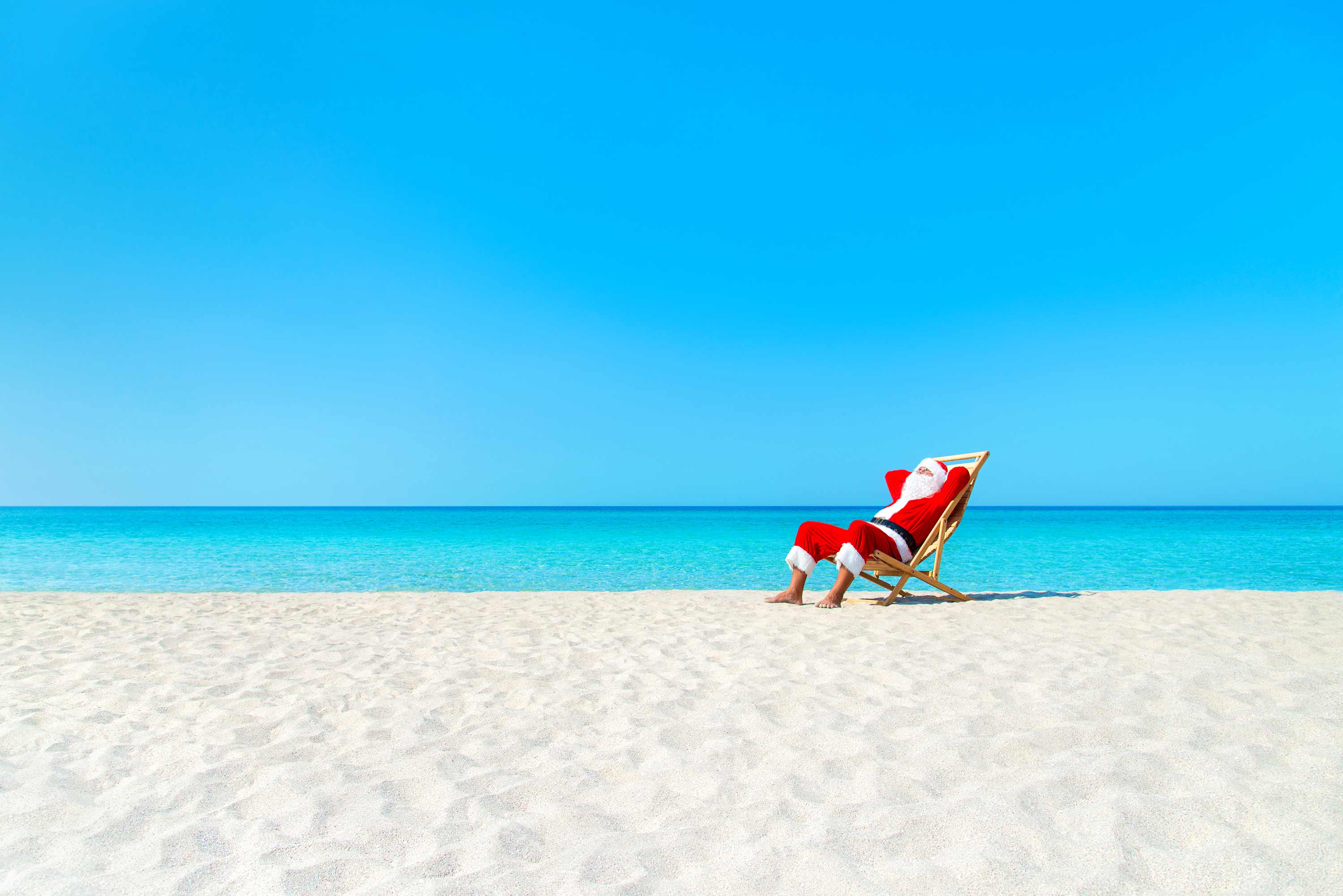 This side of the equator, we don't get to experience those Winter Wonderland scenes Hollywood movies are always showing us. While a white Christmas seems serene and aesthetically beautiful, let's not forget all the reasons why Aussies do Christmas just as well as our neighbours across the pond.
Here are the reasons The Christmas Elves love our summer festivities. What do you love about an Australian Christmas?
The Food
Some families attempt the European, full roast dinner tradition, but it can turn the kitchen into a pretty chaotic sauna. By shifting to more climate-appropriate feasts, we can enjoy a more relaxed approach to our food on Christmas Day.
That means lighting up the outdoor barbecue and throwing our favourite munchies on there. We're lucky enough to have an abundance of fresh seafood, and prawns have become a staple in our Xmas diet. They're also a little easier on the stomach than roast potatoes and Christmas puddings!
The Weather
Few other countries offer a climate as sweet as Australia. While most of Europe, America and elsewhere can't step outside without gloves and a woolie hat in December, we're experiencing the heights of summer.
A day on the beach at Christmas? No problem.
Personally, we love being able to gather the family and friends and spend quality time in our backyard. Thanks to the climate, we can celebrate outside well into the night and make the garden look appealing and welcoming.
With the beautiful presentation of outdoor display pieces, fairy lights and other features, any outdoor area can be transformed with an injection of Christmas spirit. Decorating the garden offers fun for everyone, so play around with oversized snowmen and moving LED reindeer.
The Music
There's no music quite like Australian Christmas music! While other nations lean toward traditional, family-friendly tunes, us Aussies prefer tacky singalongs.
We're not singing about roasting chestnuts by the fire, because we'd toast in this heat if we did that. We're not dreaming of a white Christmas, because it won't come true. We relate most to songs that hum about "kids swimming in the lake, but it still feels like Christmas", so that's what we're singing.
The Traditions
While we like to put our own spin on merry celebrations, we love to stick to some of the old-age traditions, too. Decorating the tree with the whole family, leaving carrots out for Rudolph and big parties at the office are things that will never go out of style.
At The Christmas Elves, we're all about celebrating Christmas in your own unique way. That's why we stock a range of more traditional gifts and decorations, so you can honour those customs that have been passed down throughout your family. We also add our own modern and Australian twist on some of the collection, like ugly Christmas jumpers and oversized lawn ornaments.
Browse the Christmas range and enjoy your Australian Christmas just how it's supposed to be enjoyed!