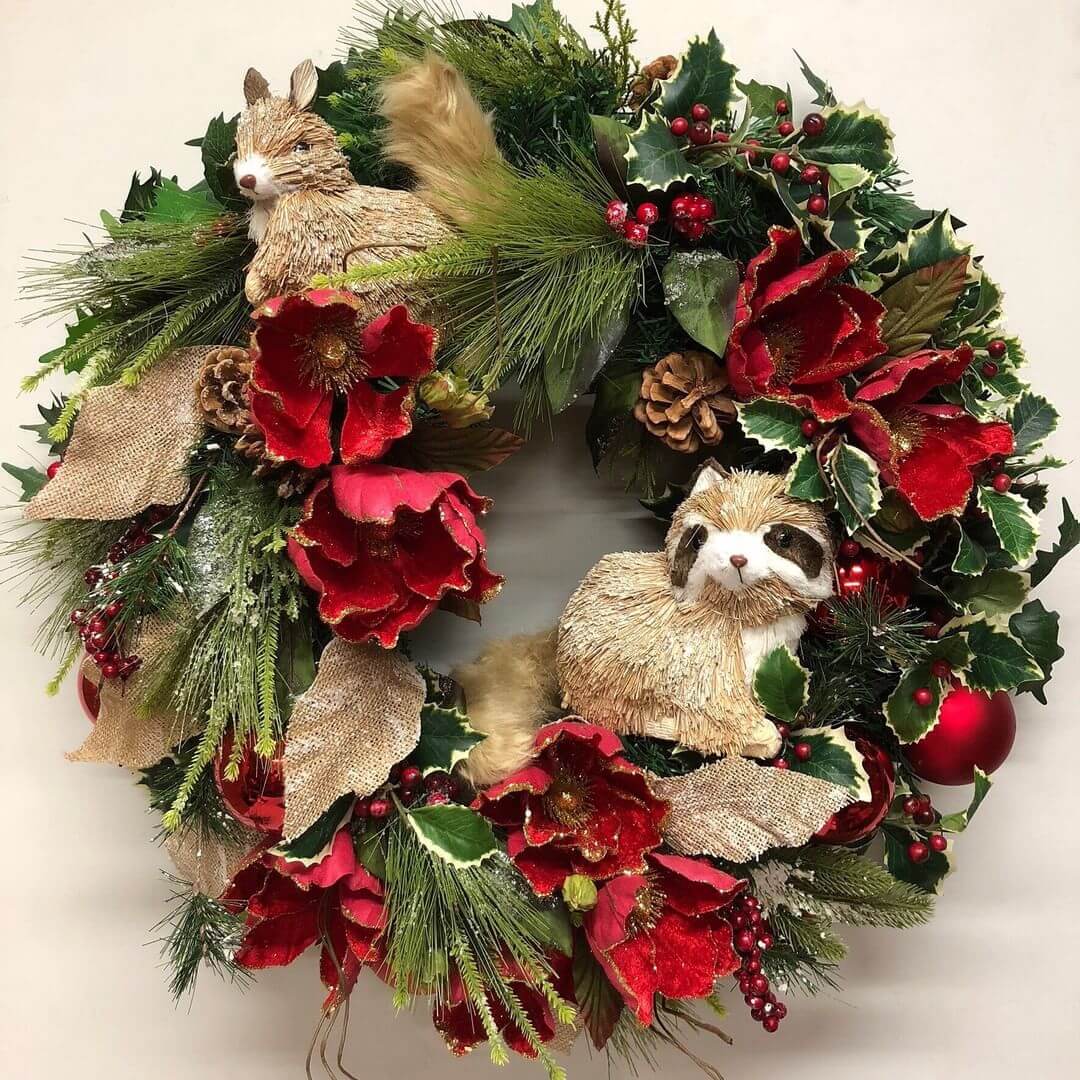 Mistletoe, holly, ivy and poinsettia. Traditionally, flowers have adorned homes and tables around Christmas, bringing a sense of nature to indoor decor. While real flowers also bring with them that unbeatable scent and the excitement of watching them bloom, we're seeing more and more people turn to artificial flowers when they want a pop of colour.
Why do we love artificial flowers?
The convenience! They require little to no maintenance. So, if you're a known plant killer, there's no need to remember to bring out the watering can for these.
They last forever! There is no wilting or discolouration - and you don't need to deal with that stale smell when real flowers start to die.
They work anywhere! Forget finding a window spot so that the sun can get to work growing your plant. Place your artificial flower anywhere you like - indoors or outdoors - and appreciate their beauty all around the home.
They look real! Artificial plants have developed to look and feel as close to the real thing as possible, and it can be difficult to tell them apart!
Stylish Ways to Embrace Faux Flowers
Know what real flowers should look like
Do your research and visit florists so you get a better idea of what flowers should look like. There are some bad imitations out on the market and you don't want to end up with a floristry arrangement that just looks tacky!
Take tips from professional florists about which flowers work well together so you can create an arrangement in tabletop and floor vases that really makes an impact.
Don't forget regular dusting
Keeping your fake flowers looking fresh is a far less demanding duty than properly caring for their real counterparts. Usually all they need is a once-over with a duster along petals and leaves but if you notice any stubborn marks, spray them with some water and wipe. Let the plant drip-dry away from direct sunlight to avoid spots developing.
Hide your secret
Artificial flowers arranged in a vase without water is a dead giveaway. Get creative and fill the vase with dirt, rocks or sand for a stylish update that blends with your decor and adds an organic element to the room.
Get crafty with ribbons and shells to add your own touch on a bunch of flowers.
Jazz up your wreath
Take that Christmas wreath you hang up every year and give it an update! Weave small artificial flowers and berries into its branches (or whatever material it's made from) and you'll be able to repurpose the refreshed accessory in new ways. Why not change it up each year as you vary your holiday colour scheme?
Know where to shop!
Don't just opt for the most affordable artificial plants, because they usually just end up looking cheap. Find a retailer that specialises in artificial floristry and has a wide range of options to choose from, so you can get creative with your decorations.
Christmas Elves has just about all the flower types you need, from traditionally festive imitations to blooms that look beautiful all year round! Brighten up your living room, dining room and even your garden with our ever-growing collection. With everything from orchids to poinsettias and multi-coloured roses, add a little "nature" to your decor this year.