RAZ selects the best products from around the world to create imaginative themes for seasonal decorating. Just like these Christmas gingerbread mice, they're adorable! Imagine them displayed on your kitchen bench or decorating the Christmas table, they're cute, quirky and fun. Gingerbread and Candy Cane are popular themes for Christmas 2020 and RAZ have a wonderful selection.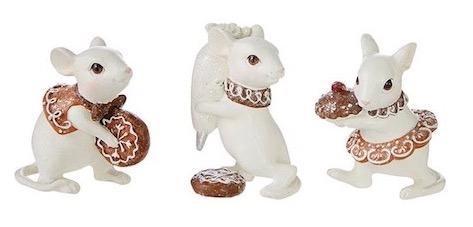 The Kringle Candy Co. posable Elves are cooking up a storm. These elves are baking and decorating with sweet treats like this tinsel garland studded with gingerbread men and giant lollipops. One wears the traditional chef whites, a double breasted jacket with red buttons, the other, a chefs hat decorated with festive sprigs of green holly. The shirt and trousers are bright and colourful, printed with candy cane sweets and trimmed with red and white striped and gingham check fabric.
Part of their charm is, these Elves can be posed! Bend them to sit on your cookery books or display them on your kitchen countertop with other Christmas themed candy decorations to form a sweet vignette.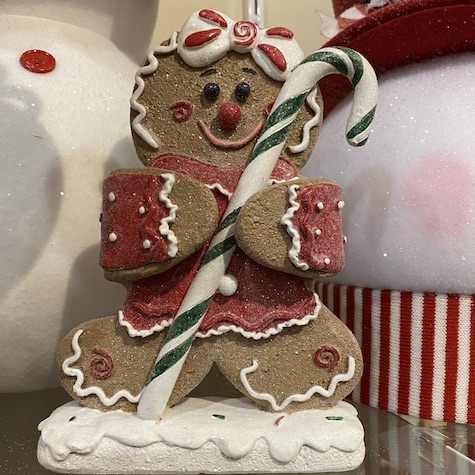 We all like to indulge at Christmas but even better these sweet treats have no calories!
Did you know the first edible gingerbread figures were thought to have been made in the 16th century and were popular at the court of Elizabeth 1 of England, she had the gingerbread figures made and presented in the likeness of some of her important guests.
The gingerbread theme continues with this adorable RAZ gingerbread figure clutching a green striped candy cane, these decorations really do look good enough to eat! and these hanging gingerbread men will look great on the Christmas tree.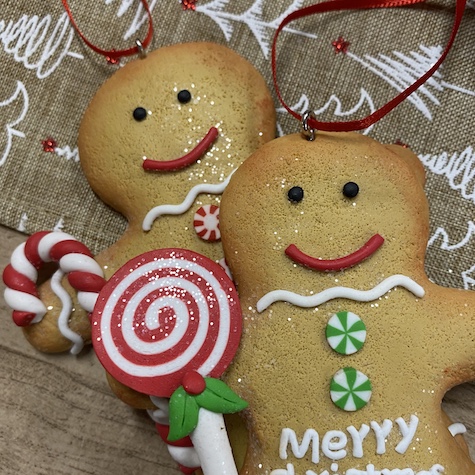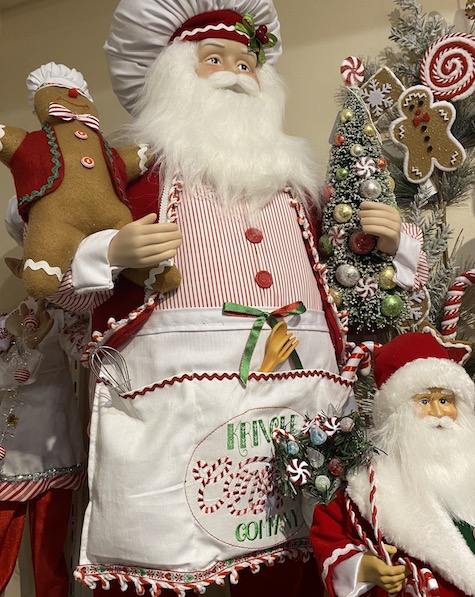 In 17th century Europe only professional gingerbread makers (like this Kringle Company Santa!) were permitted to make gingerbread except at Christmas time and Easter. Decorated gingerbread was only sold in special shops or at seasonal markets and the gingerbread was shaped into hearts, stars, soldiers or animals.
The tradition of making decorated gingerbread houses started in Germany in the early 1800s. At that time Grimm's fairy tale Hansel and Gretel was popular. This is the story of two children abandoned in the forest where they find an edible house made of bread with sugar decorations. Shortly after German bakers started to make ornamented fairy tale houses of gingerbread and thus began a Christmas tradition.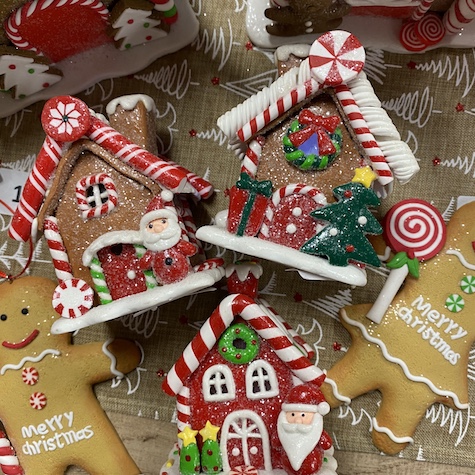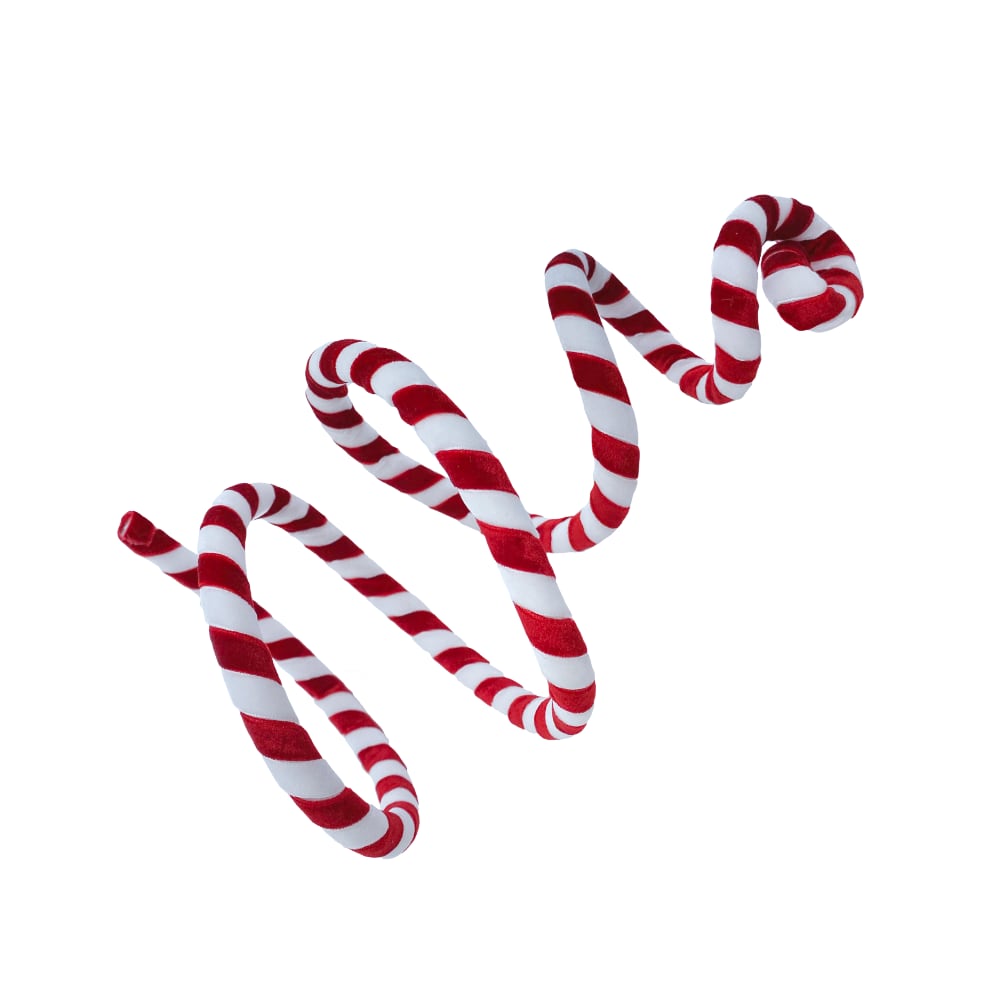 This lovely red and white curl decorations look fabulous hung in your Christmas Tree, and will compliment your candy cane or gingerbread look. This candy cane inspired Christmas ribbon will provide you with many decorating options including your Christmas Tree, a festive wreath or Christmas rope to fence off your Christmas display.
Our range of RAZ Elves is extensive and each has a mischievous personality. Stumpy the Peppermint Stripe Posable Elf looks full of fun. His red and white candy striped outfit is bold and bright he's very animated and can be posed standing or seated.
This elf looks great displayed on the kitchen counter as part of a Candy Cane Christmas scene but he can be positioned in the Christmas tree or could even become the centrepiece of a wreath. So many possibilities we know you'll have fun decorating with our candy themes this year.