The Christmas brands Katherine's Collection and Mark Roberts are synonymous with elegance and quality. If you are a serious Christmas collector - you will be very familiar with one or both Christmas names. This year we showcased the new season collection in a very special VIP event at Christmas Elves. Katherine's Collection have produced unique collectibles since 1991 and is an established brand with a devoted following. We were all very eager to see the new range of decorative themes for 2020.
We weren't disappointed, this year Katherine's Collection continues to surprise and delight with themes such as Gifts of Christmas, Moon Struck, Snow Day and Opulence. It takes a team of skilled artisans from sculptors to fashion designers, to produce tabletop pieces, decorative hanging ornaments and original character dolls of this quality. Each Katherine's piece is finished to an exceptional standard and uses quality embellishments such as jewels and haberdashery trimmings.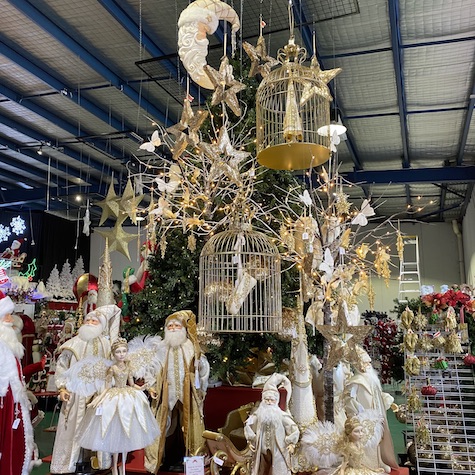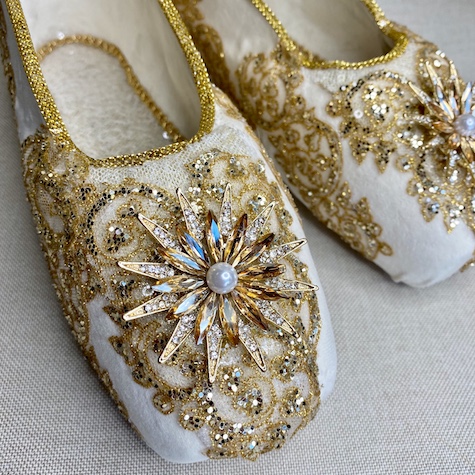 The gold and cream colour scheme is named Moon Struck and it's a beauty. Santa character dolls are dressed in quilted cream velvet coats which are embellished with pearls and golden trimmings. Angels with glorious feathered wings and ballerinas wearing beautiful tutus would make an amazing centrepiece on your Christmas mantle.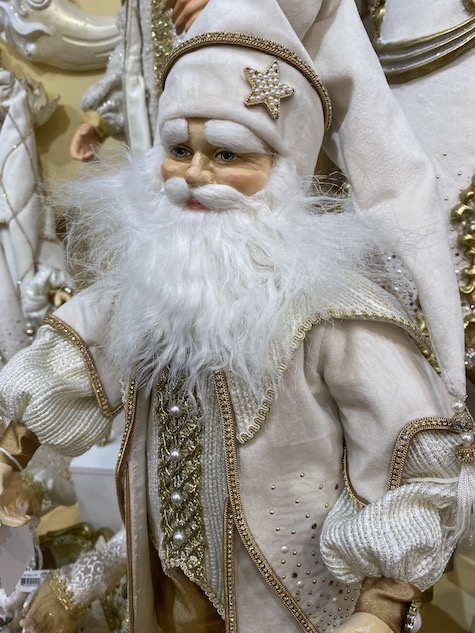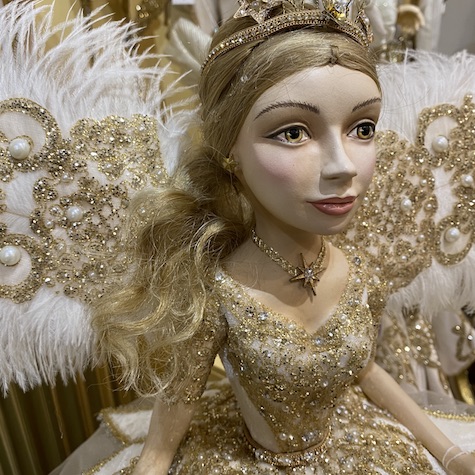 Another favourite is Opulence a wintry theme in silver, white and grey. This colour theme works well in most modern interiors it's classy and cool with lots of diamanté sparkles. This Katherine's Collection Ice Princess has an ethereal beauty that's haunting. She's dressed in a long white dress with a jewelled bodice and diamanté necklace. Her Snow White hair is coiled into a bun and affixed with a comb. The sophisticated colour palette of white, silver, sky blue and platinum fits perfectly with a wintry Christmas theme.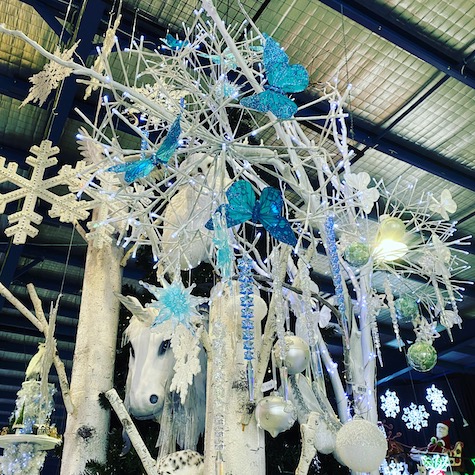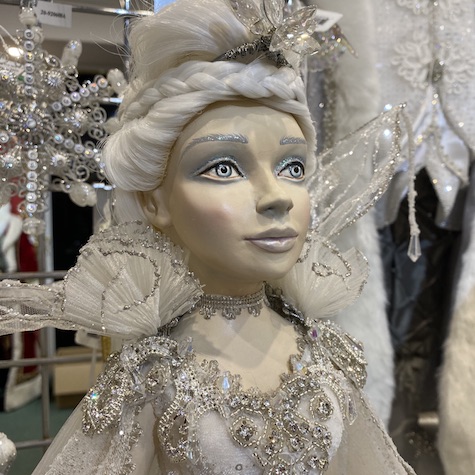 Everyone adores the traditional Mr and Mrs Claus. Our Katherine's Collection Mrs Claus wears a red and green velvet costume with faux fur trimmings and a beautiful silk skirt covered in floral motifs and holly sprigs. We know it's all about the face and these two have cheery good looks. The collection is stunning and smaller tabletop pieces like reindeer, snowmen and gnomes would look fabulous on your table or mantelpiece.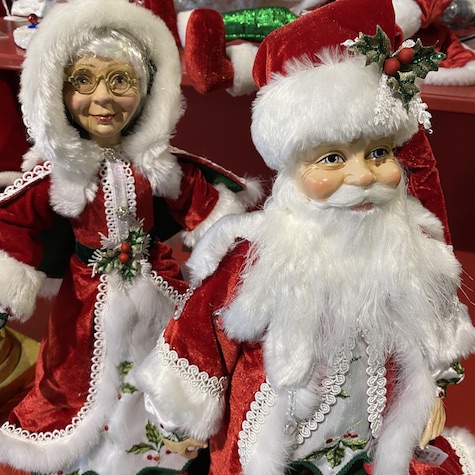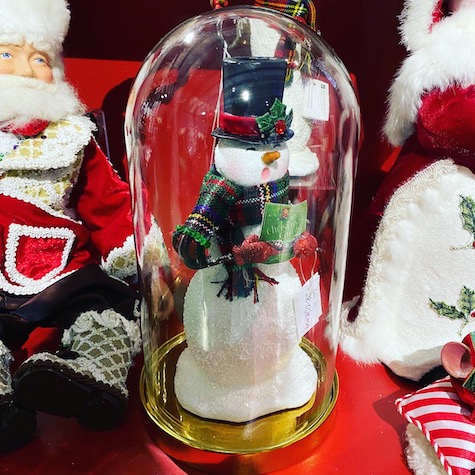 The Mark Roberts name is renowned for craftsmanship and creativity and throughout the gift and home decor market for its limited edition collectible Fairies, Santa's and Elves. A cheeky grin is part of their appeal and once they leave the shop they become part of your family, at least for the Christmas season. This year we are very excited and impressed with the Mark Roberts nutcrackers.
These lavishly decorated dolls wear velvet brocade collars, pearl brooches, bows, ribbons and beads. Christmas Elves are thrilled to showcase a brand with such a loyal following and outstanding reputation. Visit our stores in Preston or Ferntree Gully store to view and order from the Mark Roberts Catalogue.