The Mark Roberts name is renowned for craftsmanship and creativity throughout the world for its limited edition collectible Elves and Fairies, Santa Claus & Mrs Claus. A cheeky grin is part of their appeal and once they leave the shop they become part of your family, at least for the holiday season. Christmas Elves are thrilled to showcase a brand name with such a loyal following and outstanding reputation.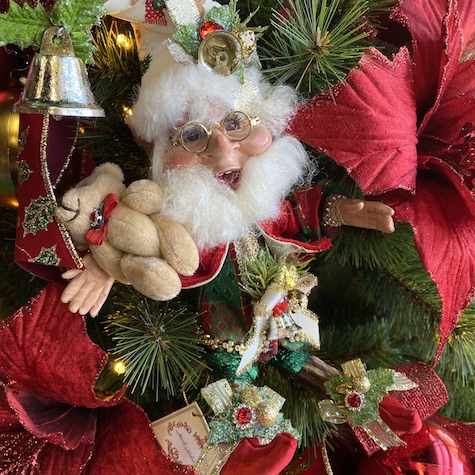 The Mark Roberts Christmas brand symbolises the best quality and most elegantly designed products in Christmas Collectibles. The company began in Santa Ana, California in 1984 and for over 30 years has enjoyed tremendous success with consumers and collectors across the world. Each Mark Roberts piece comes with a Certificate of Authenticity your assurance that this is a limited edition Mark Roberts piece.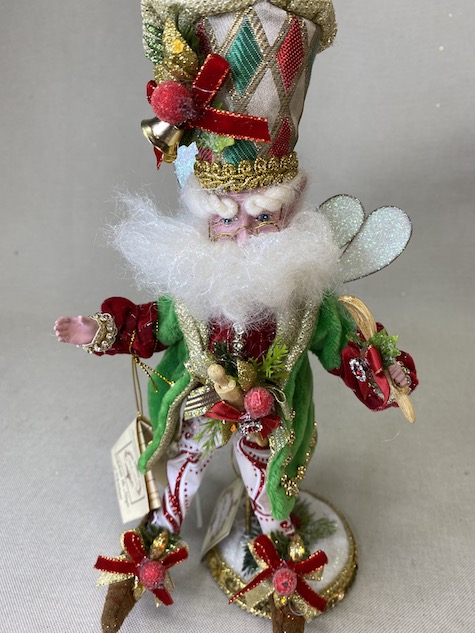 Each of Mark Roberts Fairies, Santa's and Elves are unique and charming life-like characters. Heirlooms that can be enjoyed from one generation to the next. Each piece exudes individuality and personality resulting from hand painting and fabrication by skilled artisans. All pieces are wired to allow for a magical and fanciful pose. Your completed registration assures that your name is listed as the owner of this limited edition piece.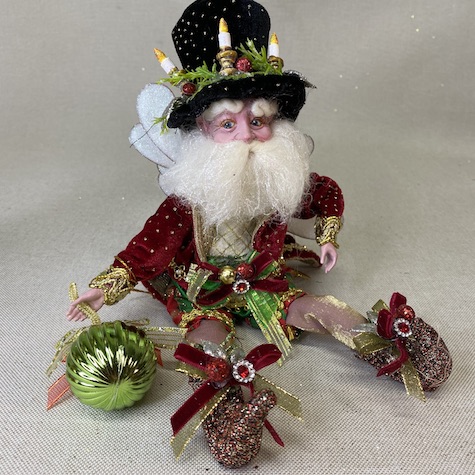 The Spirit of Hope Fairy has been produced as part of the Mark Roberts 2020 Charity Collection in aid of the Breast Cancer Research Foundation in the U.S.This attractive pink fairy wears a pink ribbon on her hat. These fairies are available in large, medium and small and each show the Mark Roberts flair for combining haberdashery trimmings like ribbon, beading, sequins and crystal.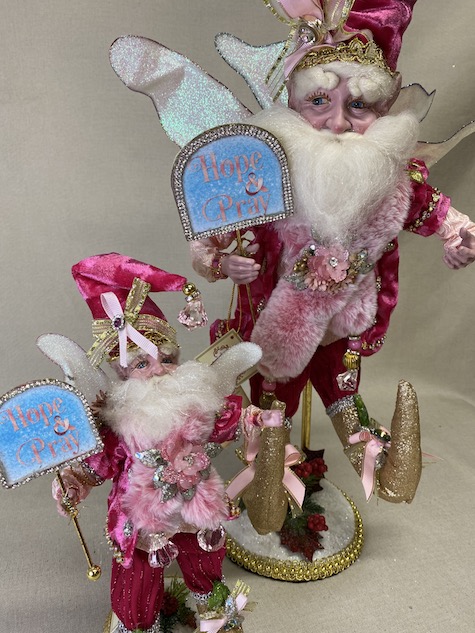 The Northpole Holly Elf Stocking Holder is an exclusive Mark Roberts product and can be used on your mantle as a stocking hanger, in your kitchen or guest bathroom as a towel holder or as a gift. The square base is weighted so your stocking won't tip over. This is a great practical choice and a beautiful decorative piece.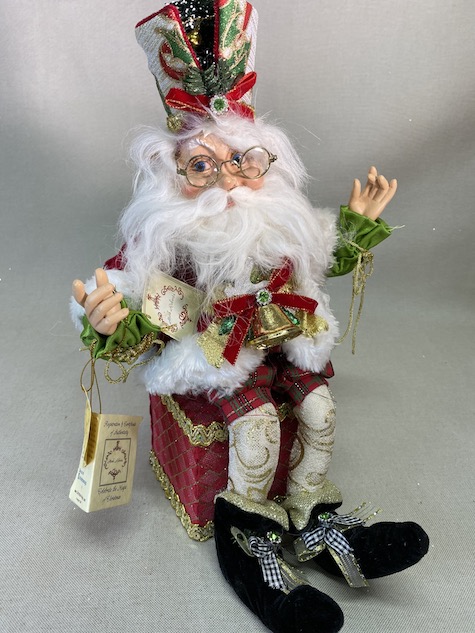 Mark Roberts has a wide range of pieces from the smallest Elf to a large Fairy these pieces can be seated and posed, added to the decorations on your Christmas tree or supported with a Snow Base Stand which are available in different sizes and sold separately.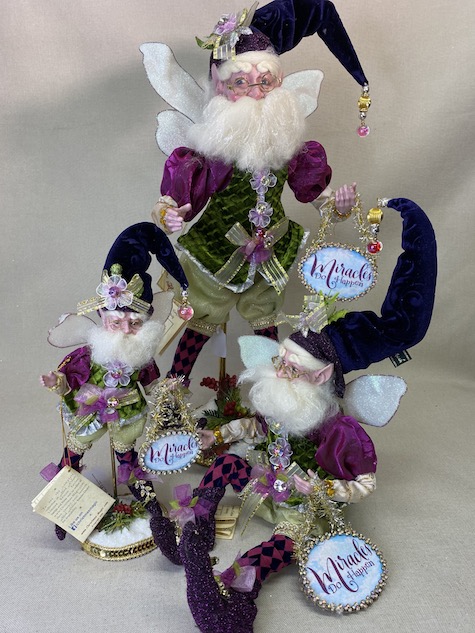 This year we were absolutely amazed by the Santa Elves and Deer Crystal Carriage this incredible piece is Mark Roberts at his finest. A sparkling crystal carriage fit for Cinderella and pulled by a magnificent reindeer with Elves perched on the saddle. There really is so much detail it's breathtaking, the carriage could even be used separately for a special celebration such as a wedding or anniversary. The ensemble is impressive and a stunning centrepiece for so many occasions.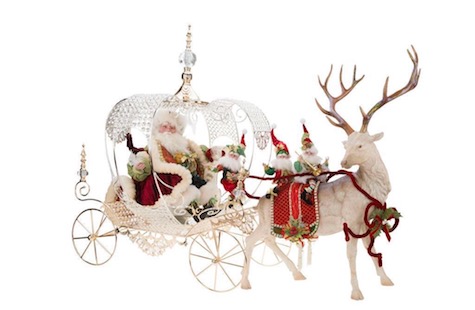 You can download the 2020 Mark Roberts Christmas catalogue to view what was available - many items sold out very quickly. We look forward to the Mark Roberts 2021 collection with eager anticipation.