Each year Bethany Lowe delivers vintage inspired seasonal products that have an unmistakable connection with yesteryear. Christmas is a time for tradition and memories of shiny metallic tinsel, mercury glass baubles, and paper mache figurines make Bethany Lowe designs a joyful trip down memory lane.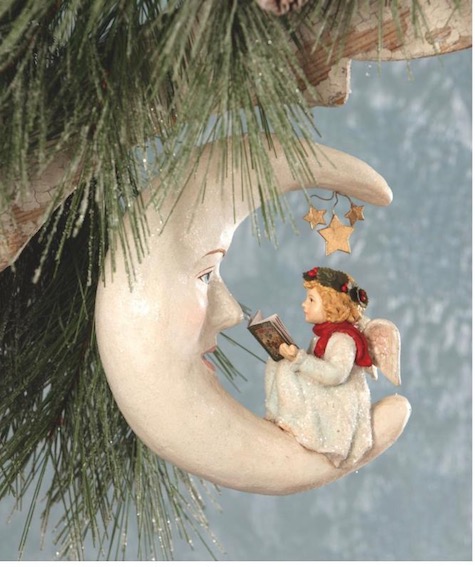 Bethany Lowe Christmas tree ornaments are some of the most popular in the Christmas range. Did you know Bethany Lowe have even made folk art decorations for the White House! From adorable mice clutching candy canes to rabbits knitting stockings and baby deer wearing tinsel tree hats, it's a world of fantasy. They'd make a wonderful present for a Christmas collector, and a beautiful gift for any little boy or girl to treasure. Christmas Elves are excited to stock these rare decorations, so start your Christmas collection with an extra special Bethany Lowe ornament.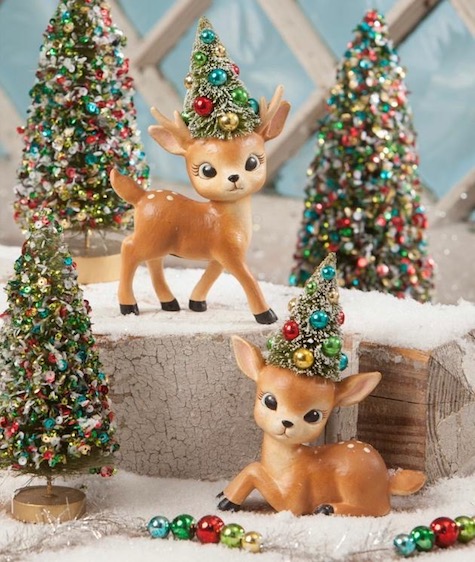 The Winter collection showcases nostalgic and vintage figurines and draws from childhood memories of Christmas past, Christmas carollers, ice skaters and horse drawn sleigh rides. These pieces evoke times gone by and have a charm that still appeals to many. We adore these jolly Santa hanging ornaments, both sitting and standing versions have a beautifully detailed face with rosy cheeks and glittered beard.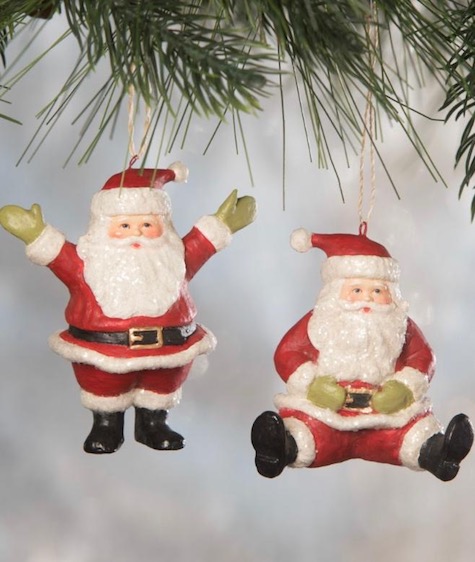 Are you a vintage Christmas collector? If so you might recognise these Christmas card images which date from the 50s and 60s. There are six assorted designs, Santa, Snowman, Bambi and Children remade by Bethany Lowe as hanging decorations. They could even be used as a very special gift tag for a Christmas present. At the heart of Bethany Lowe lies a love for all things vintage, an inspiration to take something old and make it new again.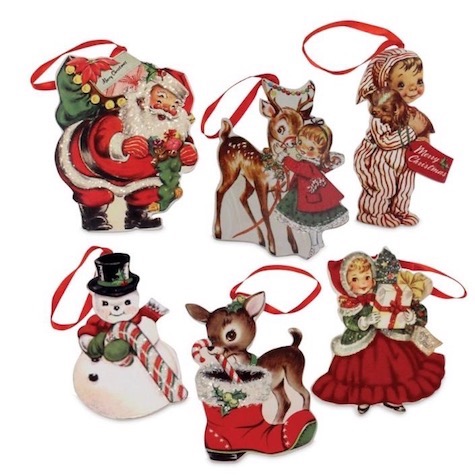 This year Bethany Lowe has designed some beautiful angel ornaments and figurines. For many of us Christmas is a time when we remember others and these are a wonderful keepsake or gift for a loved one. These three figurines look angelic with gold tinsel halos and feathered wings but they're also mischievous and full of fun they'd look adorable in a child's room.