Decorating the Table at Christmas
Looking for a beautiful Christmas table setting? Create a gorgeous eye catching table setting. Thoughtful and carefully placed details go a long way, whether you're seating two or twenty. Think of your table as a blank canvas ... it can be filled with so much personality!
What will your focus be on? Will it be modern & simple, elegant, traditional or fun?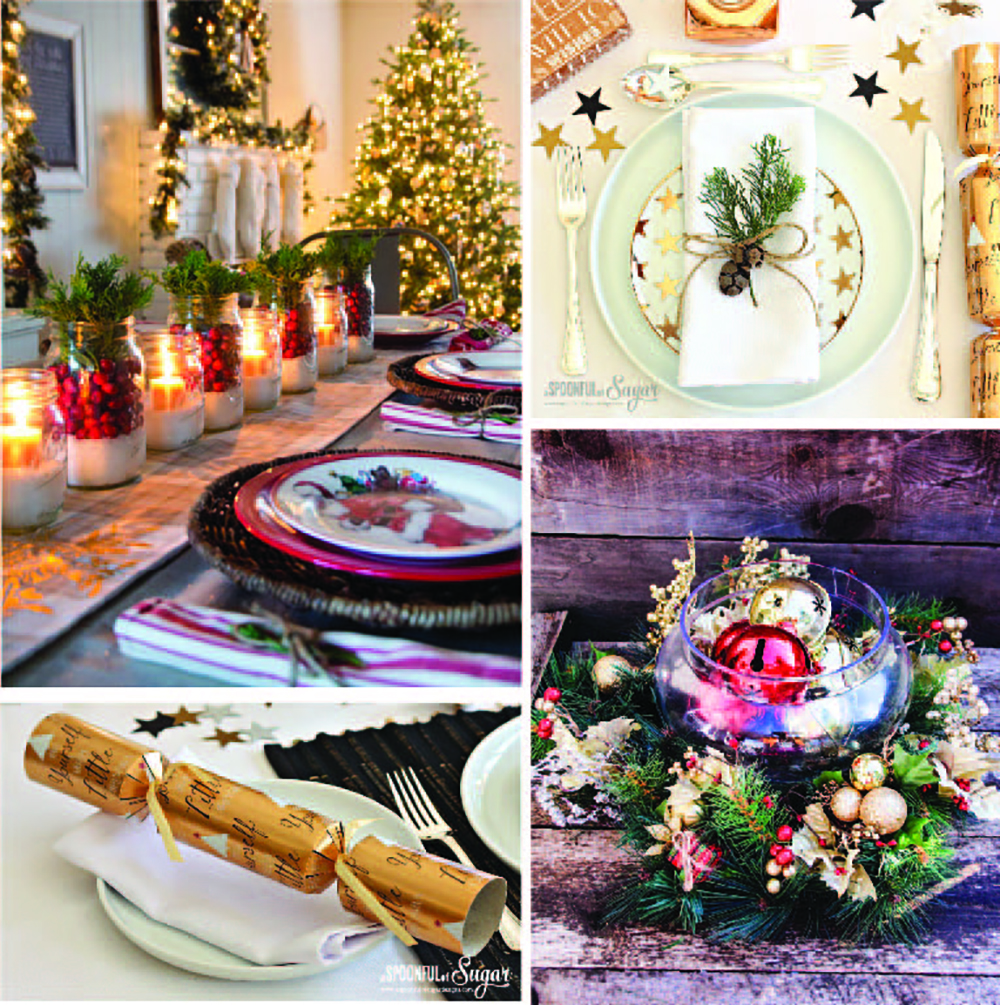 Here are some ideas to get you started:
Glitter & gold sparkles, glass vases, and gold-themed decorations and place settings
Christmas spode (Christmas Tree patterned) dishes, glasses, napkins, servingware with tartan or red accents
Winter wonderland, frosted pine cones, glittered ornaments, snow flakes & baubles
Woodland, Reindeer and tartan christmas table
Poinsettia, red berries, jingle bells and wreaths or garland
Lux, rustic, pinecones and nut cracker setting
Candle and twinkle light
Additional little touches:
Bonbons (Christmas Crackers)
A bauble at each place setting
Placecards
Christmas Fairy Lights
Table cloth
Table runner
Napkin rings
Table top decorations ... trees, cones, angels, NOEL sign, reindeer
Some links to table displays:
Choose your Colour Theme
* Golden elegance
* Red, green + gold
* Red, Silver, Black, White + Plaid
* Pale Golds, Lime Green + Creams
* Black, White, Red + Gold.
* Cream, Natural + Pale Gold.
* White, Silver, Bronze
* Red, Copper + Gold
* Metalic
* Blue, white, and silver
Christmas Crackers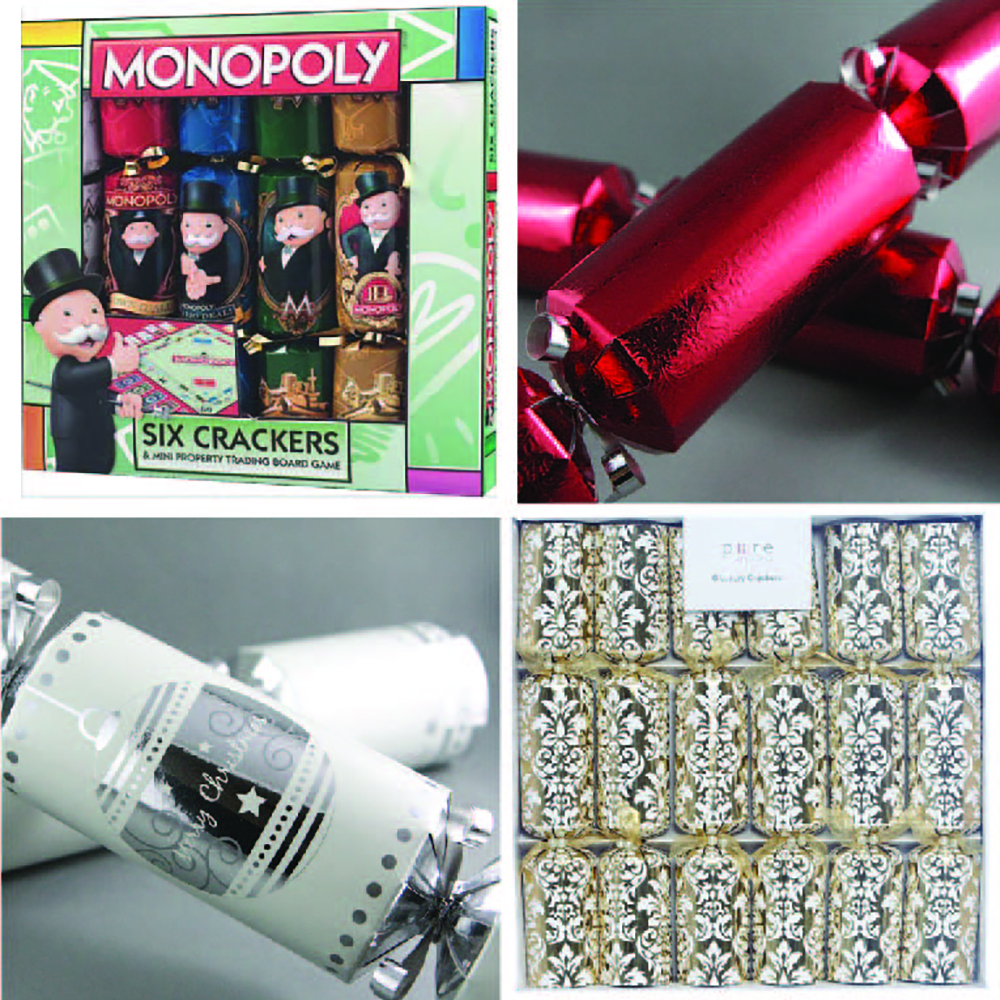 Ensure that the Christmas Crackers match your overall theme!

For more than 150 years Christmas crackers (also known as bon-bons) are part of traditional Christmas
celebrations. Christmas crackers come in a range of colours, designs and patterns all packed with little goodies and treats. Tom Smith offer a large, luxury, high-quality cracker that is exquisitely made and hand-tied with luxury ribbon. They have an assortment of signature, art deco, selfie and monopoly crackers.
You can also find plain silver, red, white or gold crakers or luxury fern leaf, premium gold reindeer, Gold and white floral , Gold decadence or blue or pink babys first crackers.
Link to see our selection of Bon Bons:
http://www.christmaselves.com.au/christmas-crackers