Easter is a time for family, and an opportunity to add some colour to your home.
Are you planning to decorate your home for Easter? Christmas Elves and Easter Town now offer the designs of Bethany Lowe.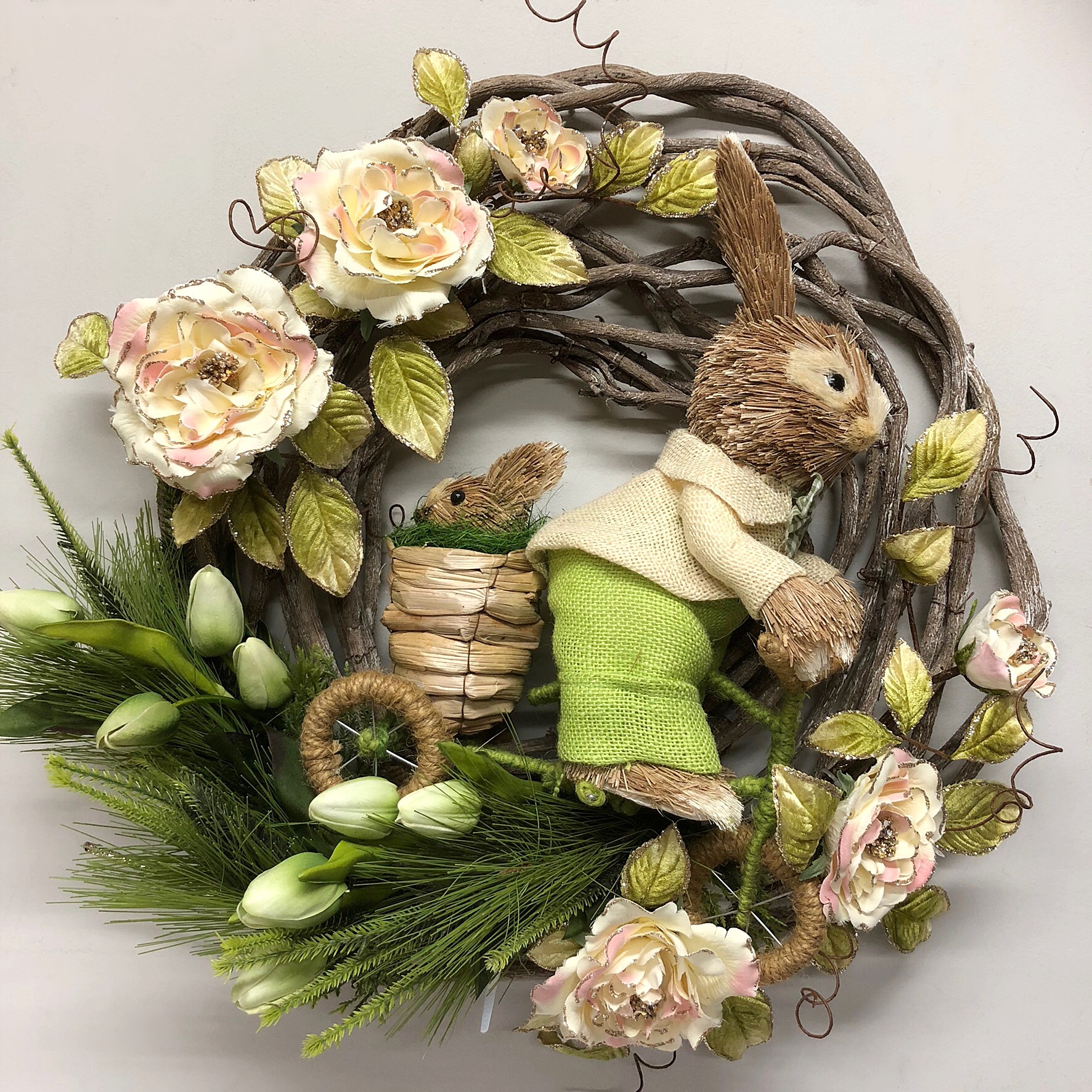 The Bethany Lowe brand was first established in 1985 and is now an American classic. Well known for her seasonal style holiday decorations Bethany Lowe was inspired by her childhood. She grew up on a farm in the mid west of America and her love of antiques and folk art are evident in many of her unique and beautifully crafted pieces.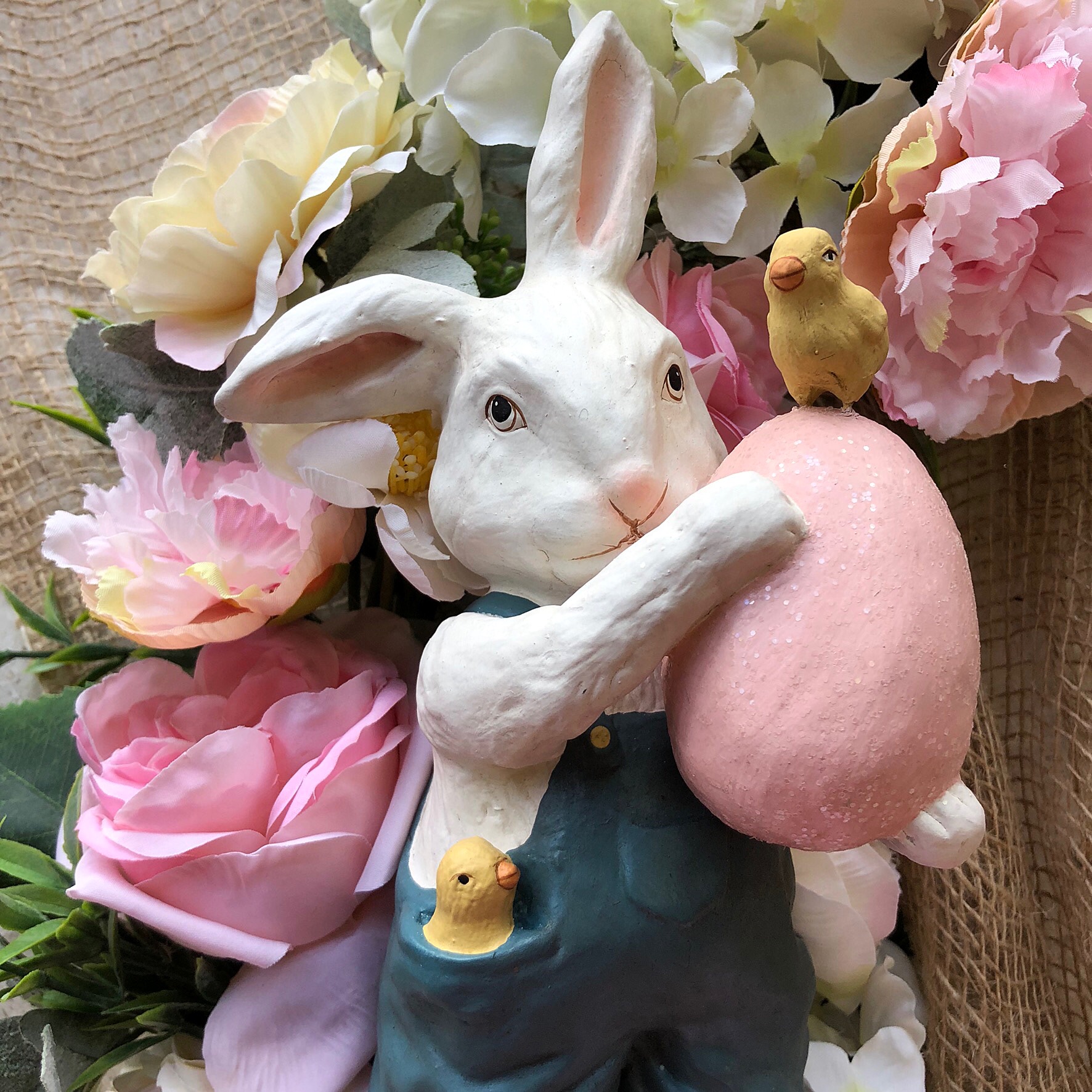 Her Easter designs reference a familiar vintage style and feature the traditional Easter motifs we love. Figurines of Easter bunnies, chicks and ducklings are made from traditional materials like paper mache and tin. Rabbits carry baskets full of colourful eggs and ducklings are surrounded by yellow spring flowers, these pieces are joyful and would look beautiful on an any Easter inspired table or mantle piece. It's always great to celebrate the season and Bethany Lowe makes charming pieces we can add to our existing home decor.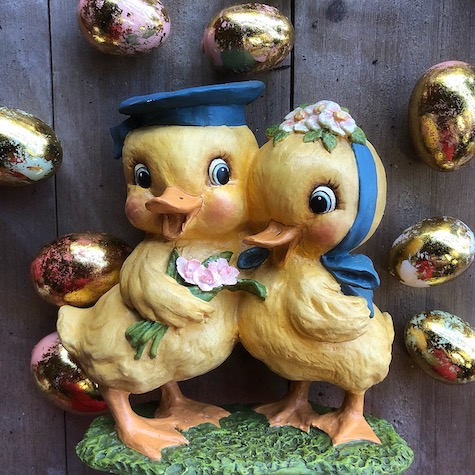 If you're at home this Easter don't forget a welcoming wreath on the front door is a great starting point. At Christmas Elves we have all the supplies you enjoy getting crafty, reuse a Christmas wreath and decorate with faux flowers, it's easy to add a bow or decorative eggs for colour. Use a hot glue gun to add the eggs and attach ribbon with floristry wire.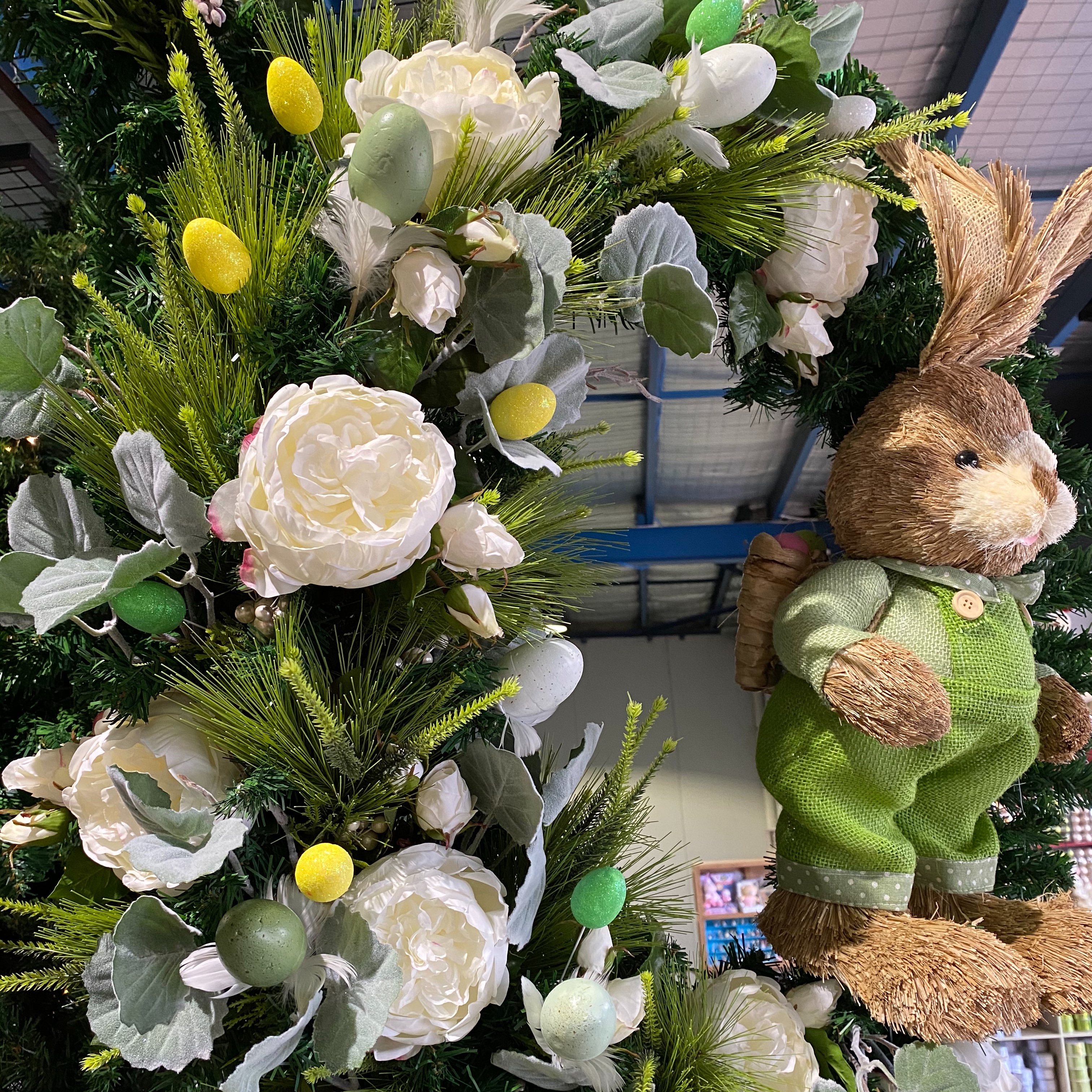 Moving inside, the Easter table is the perfect setting for a decorative centrepiece. Making a centrepiece for the Easter table is simple, start with a green swag and add fake spring flowers such as roses, primroses and bluebells, all classic springtime flowers. Faux flowers are realistic and easy to manipulate a colour palette of white, yellow and blue is always fresh and uplifting. Introduce candles or a Bethany Lowe figurine to complete your theme.
If you have room for a larger table display a pre-lit birch tree is a great choice. They're easy to assemble and these trees often have lights which are battery operated they're also available in a handy tabletop size. They provide the perfect canvas for your Easter decorations. Colourful eggs can be suspended with brightly coloured ribbon from the branches. If you don't have a pre-lit birch tree use a branch from the garden, you can always spray paint the branches white and add copper wire battery lights for illumination.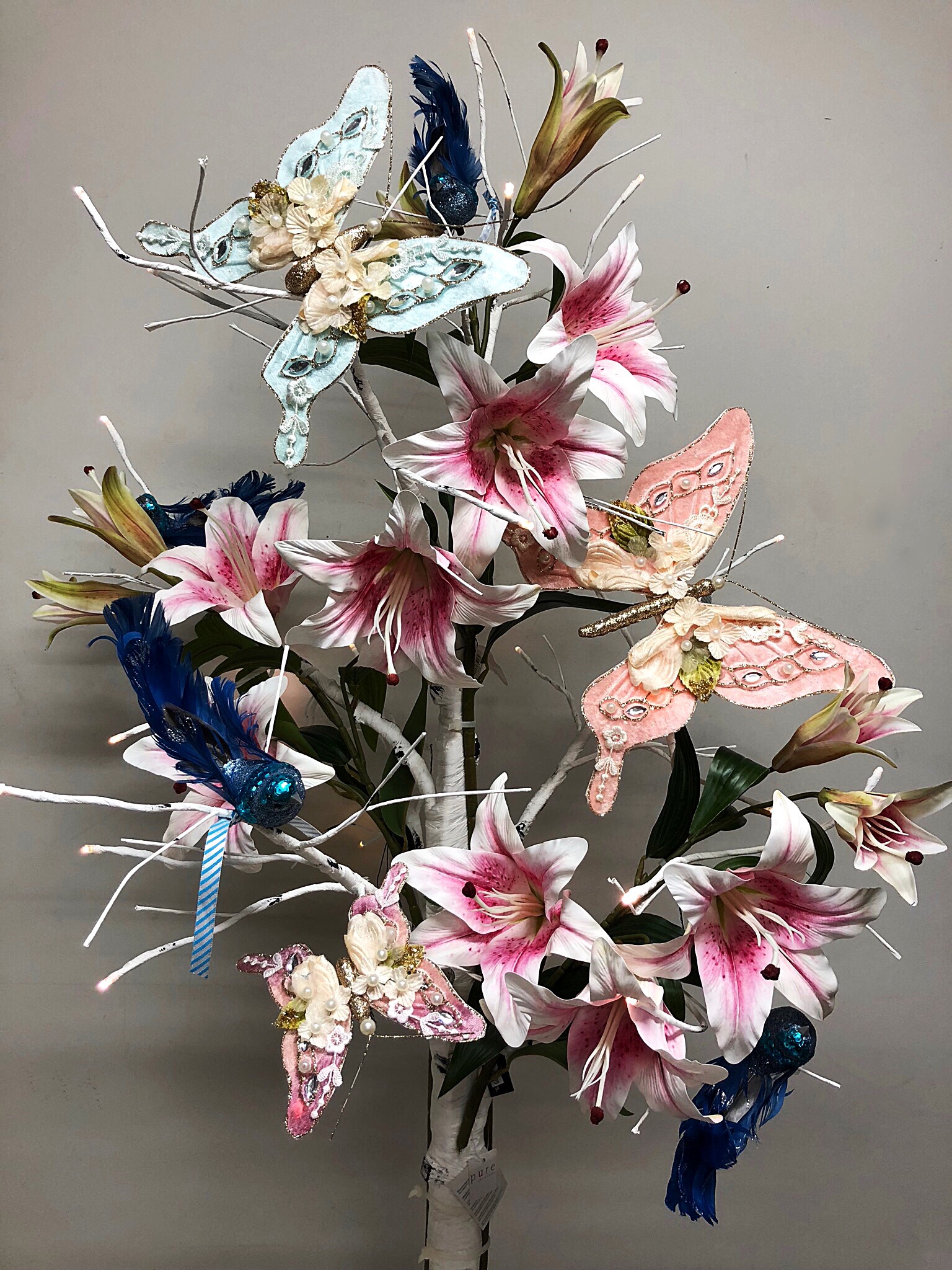 Start planning for Easter with Christmas Elves. If you're not the crafty type we can also custom make a centrepiece for the dining table or a wreath for the front door. We have an expert team in store who are very happy to share styling advice. Easter is fun for all the family, and a family gathering deserves to be celebrated in style.