Like Santa's ever-expanding belly, Christmas in July's popularity grows every year. Devoted observers relish the thought of celebrating this unofficial holiday that offers all of Christmas' charisma with none of its pressure.
We encourage you to transform your home into a Winter Wonderland. Think snowy landscapes and 'Frozen' moments. Magic happens when you wholeheartedly embrace 'winter wonderful'.
With a little help from the Christmas Elves team, you can create the perfect Winter Wonderland for your jolly Christmas in July celebration.
1. SNOW
Go the snow! Frost your windows festively and create an idyllic 'snowed in' look when you apply snow spray liberally to the corners and borders of glass. Cover windows with sensational snowy vistas you design using these stencils.
Fill decorative bowls, vases, and glassware with drifts of real feel fluffy snow to sustain the wintry illusion. Add a little water to plump the non-toxic crystals to powdery snow consistency, then arrange floral sprays, dried flowers, and decorative branches as though they're poking up through the snow.
Can Christmas exist without tinsel? Hung, strung, draped, or wrapped, this terrific White Plush Tinsel whips up instant 'winter wonderful' wherever you put it.
Every winter wonderland needs a blizzard's worth of snowflake ornaments. Hang these snowflakes 10cm from light fixtures, sturdy plants, doorframes, and just about anywhere else. With 8 in a set, you'll have plenty to freely festoon. Play with the scale of your snowstorm and create depth by adding larger snowflakes like the Jewelled Hanging Snowflake.
After you've hung your winter-white snowflakes, strategically 'flurry' unique pieces about your winter palace. Gleaming and glittering in ethereal blue, both the Frozen Snowflake Ornament and the Blue Icicle Ornament lend depth to white monochrome. Tease the eye by varying shape and texture with the icily shimmering White Icicle Drop and Silver Glitter Bauble.
2. SNOWMEN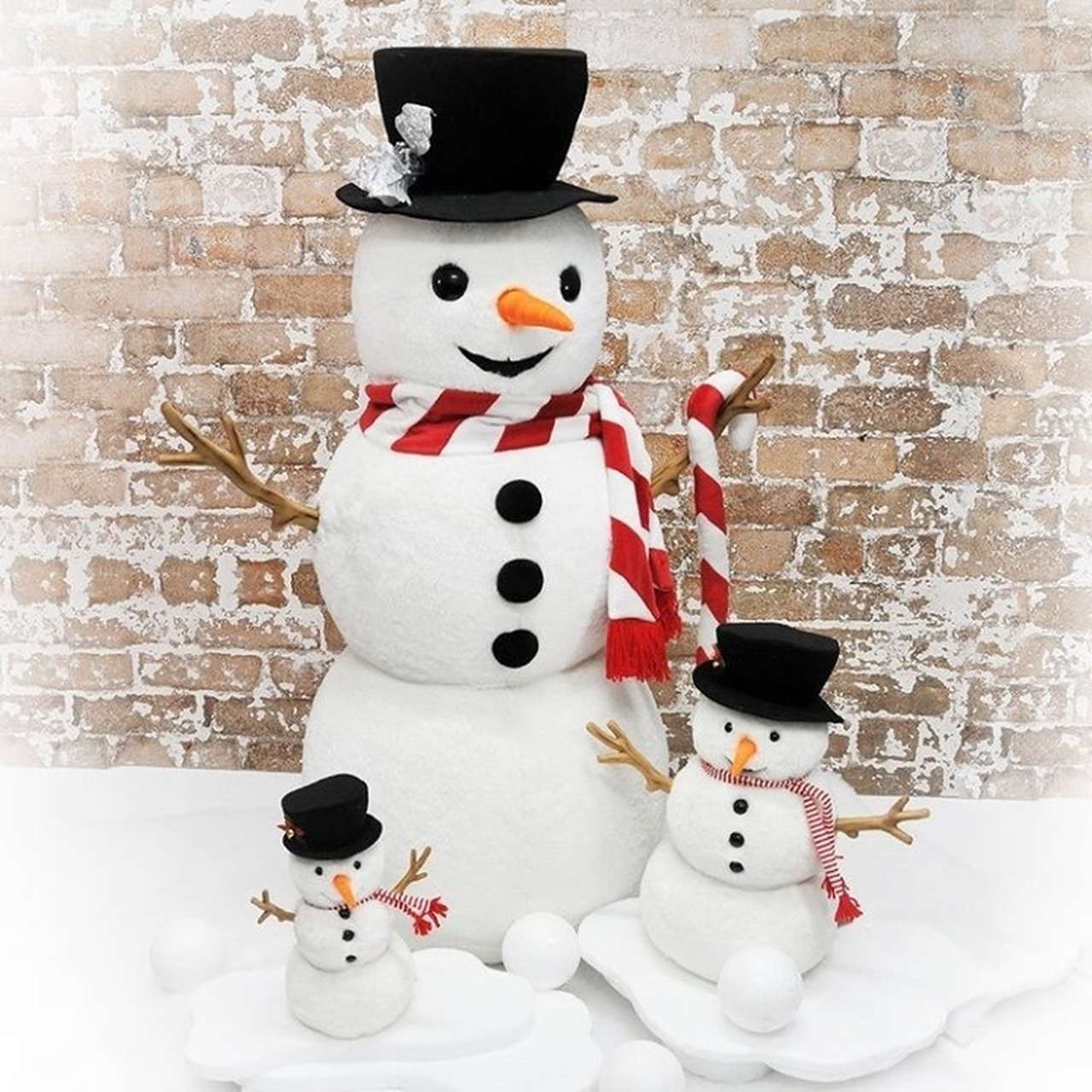 Invite snowmen of all shapes and sizes to dwell in your wintry domain. These fluffy snowpeople (29cm and 45cm) beg to be cuddled. Their 160cm big brother with waving animatronic arms towers over them. A king among mere snowmen ... he gives ole Frosty competition.
Sporting two distinctive looks, these two snowmen will capture everyone's attention. Light-Up Snowman (24cm) prefers a lofty perch to share the merry glowing of his heart with the world. Direct from the frozen north and wearing a debonair red and white ensemble, Nordic Snowman (65cm) loves to pose in floor displays.
Creative kids of all ages will dive headlong into Floof's Mr & Mrs Snowman. Easy to mould, super soft 'floof snow' can be reused for years. Build one-of-a-kind 'snowpeople' and imaginary abominable creatures using any of the 22 included accessories or throw in a few of your own.
3. FESTIVE TABLE
Your spellbinding Winter Wonderland demands a spectacular festive table. Carefully consider your tablecloth. Our tasteful, holly-themed Decorative Christmas Tablecloth observes holiday tradition. The elegant Silver Reindeer Table Runner bestows a formal feel. On the other hand, the gold sateen table runner's warmth invokes memories of mealtimes huddled around a campfire.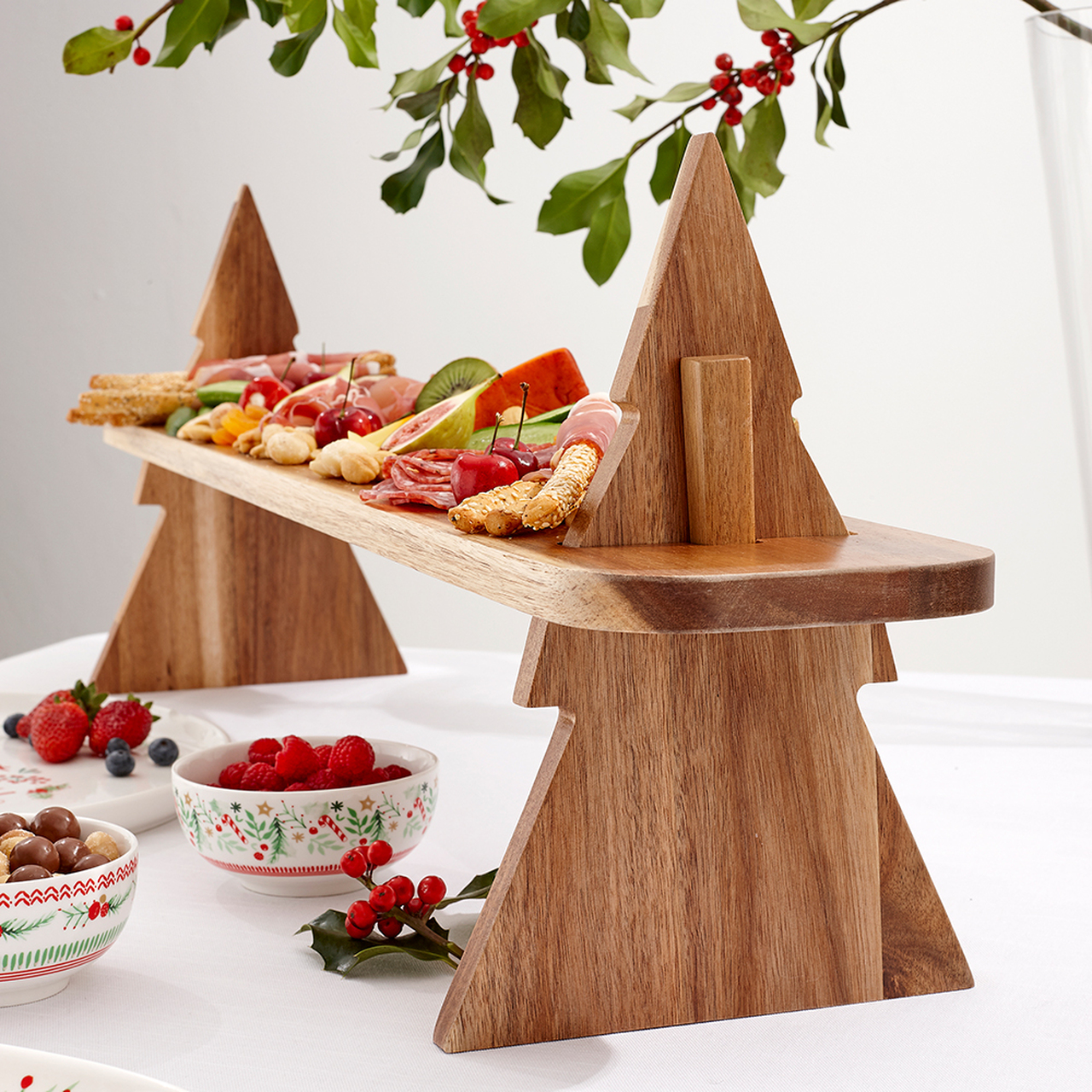 Serve up 'season's eatings' using tableware especially designed for holiday spreads. Our Christmas Tree Tapas Board quite literally elevates a simple ploughman's spread to banquet status. Rustic and space-saving, you'll want one for both ends of the table – and maybe one for the kids' table, too.
Adorned with an iconic illustrated Christmas tree laden with baubles, Spode's Christmas Tree line turns mealtimes into memories. Dapper, double-deep Old Fashioned Tumblers will have you celebrating every extra sip of your favourite beverages. Thanks to the quaint ceramic handles of this Cheese Knife and Spreaders Box Set, your cheese platters will charm even the fussiest fromage (that's French for cheese) fanciers. House ordinary salt and pepper in an extraordinary Salt and Pepper Shaker accentuated with 22 karat gold detail. Originally created to commemorate Spode's 250-year anniversary, the mini-tree Sugar and Creamer Set is everyone's cuppa tea. The smooth, glazed boughs, dainty red ribbon handle, and textured base will delight your senses.
The must-have item this season, the Christmas Tree Cake Plate and Server (29cm) dresses up even the dowdiest-looking desserts.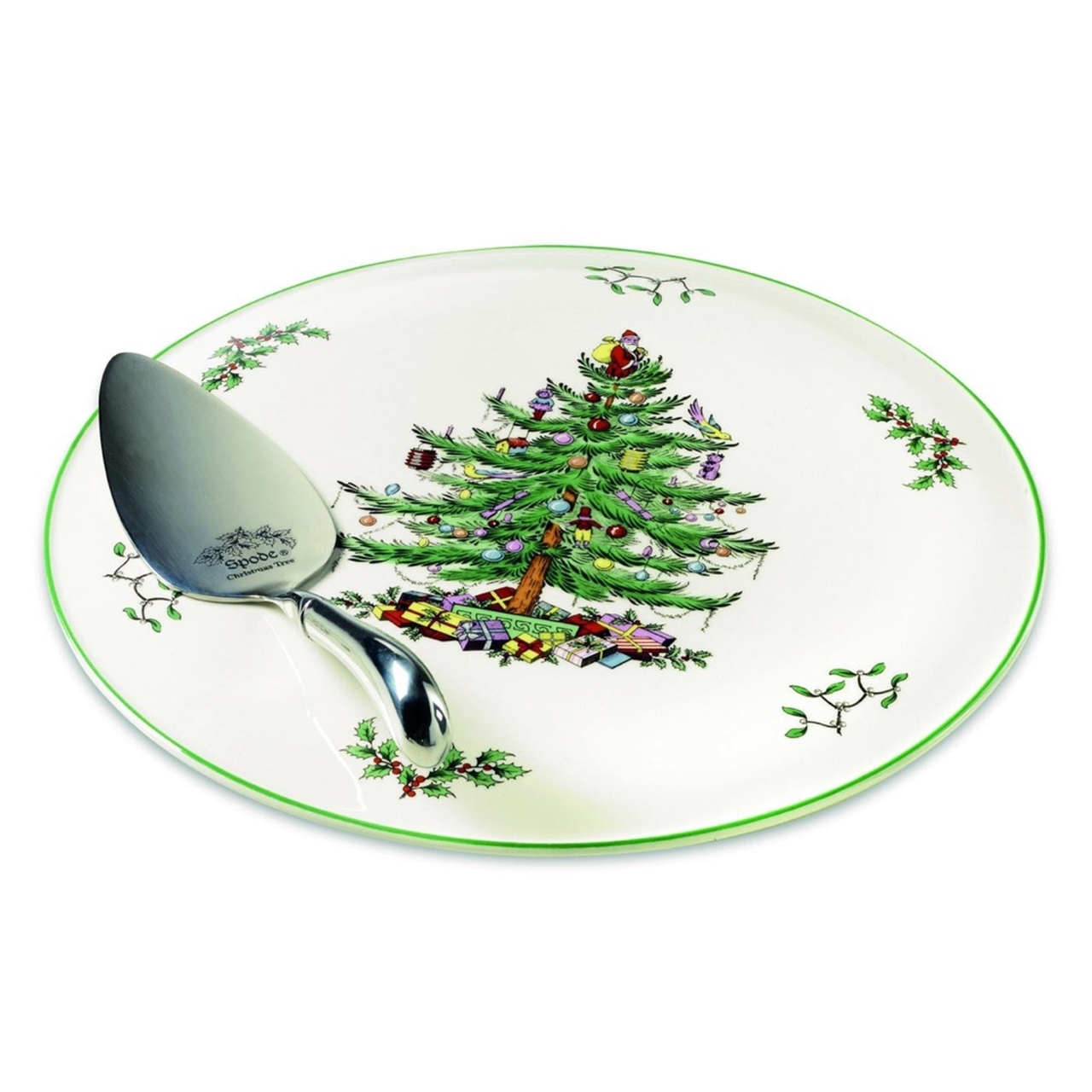 One final flourish of festive frivolity: Christmas crackers! The Elves have a cracking selection (did you like that pun?) to suit all colour schemes, tastes, and budgets.
Enjoy the warm and fuzzy feeling of a sustainable celebration when you choose these Koala, Nutcracker, and Champagne crackers. Each has recyclable packaging and plastic-free gifts.
All that's left to do is to source some Christmas-scented candles and prepare a playlist of magical holiday music!
Christmas in July's 'winter wonderful' will win you over. Celebrate it every year with your loved ones and enjoy a mid-year dose of Christmas cheer.
Let us know how you go with your Winter celebration.
Christmas Elves are social elves! Post photos of your displays to Instagram and tag us: @christmas_elves_ or #christmas_elves_