We have had a lot of fun finding the most interesting, ornate and unique Christmas Sleighs from all around the world. From traditional red sleighs, to metal sleighs, woodland sleighs and light sleighs.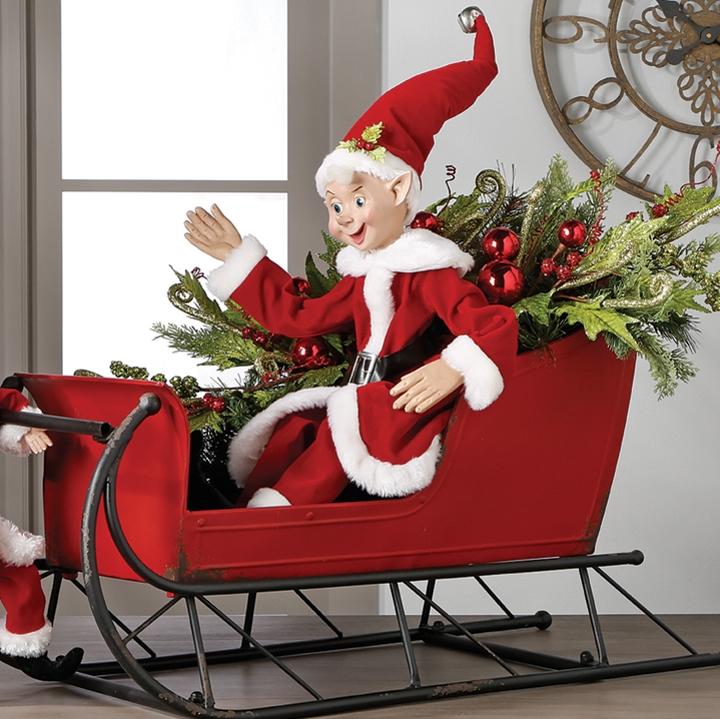 This is a lovely red metal sleigh with a traditionally dressed Christmas Elf riding.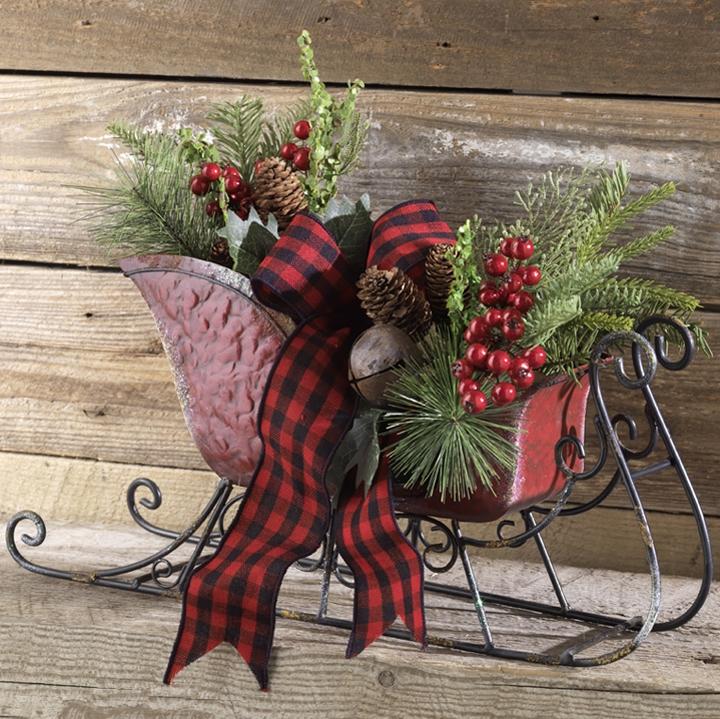 This lovely rustic sleigh is decorated with Christmas Floristry and Ribbon.
This table top Christmas Sleigh is decorated with baubles and floristry.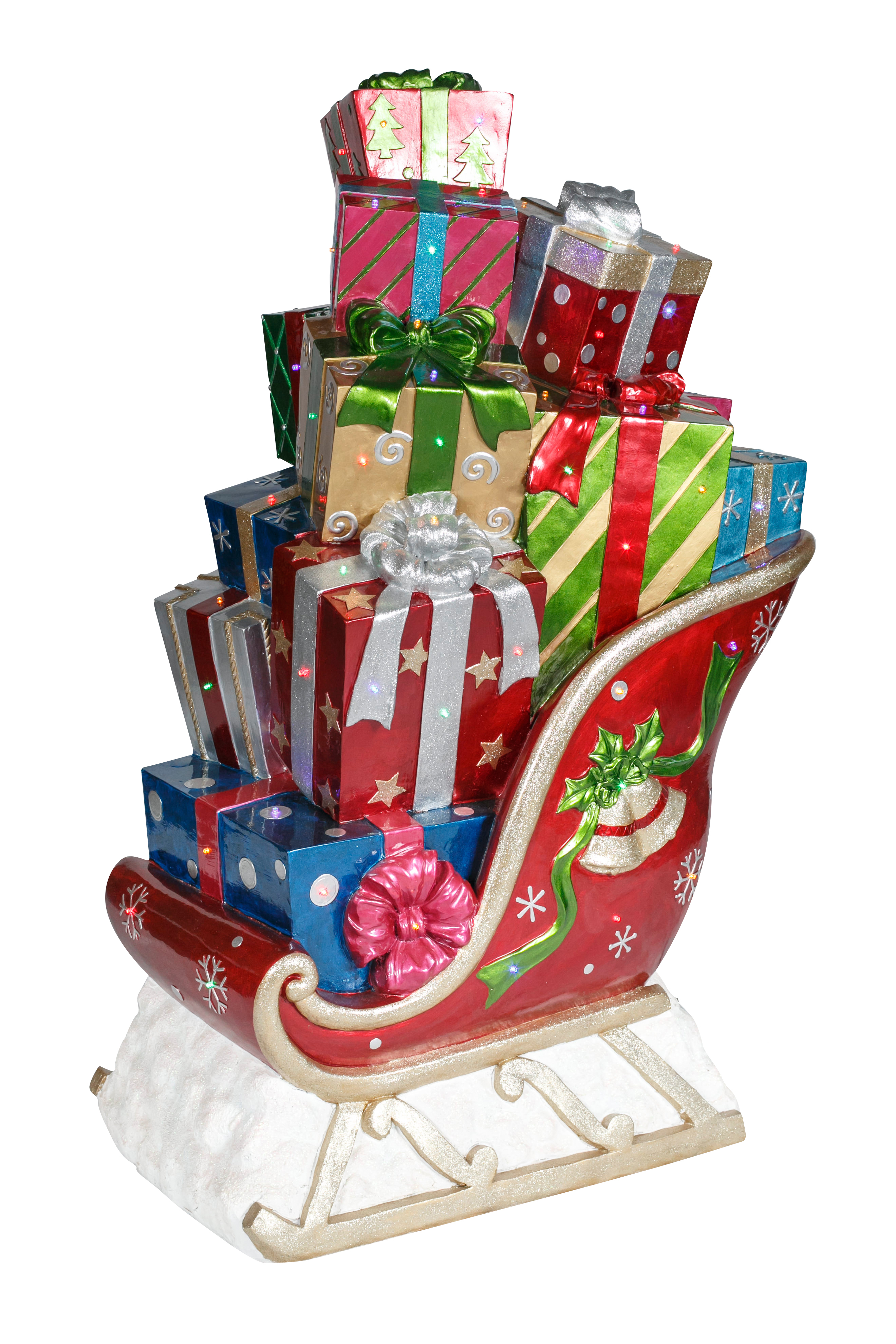 This large Santa Sleigh with illuminated presents perfect for indoors and outdoors.