Choosing the perfect Christmas Tree can be a daunting task ... with these 3 now 4 easy steps will help you prepare for buying your new Christmas Tree!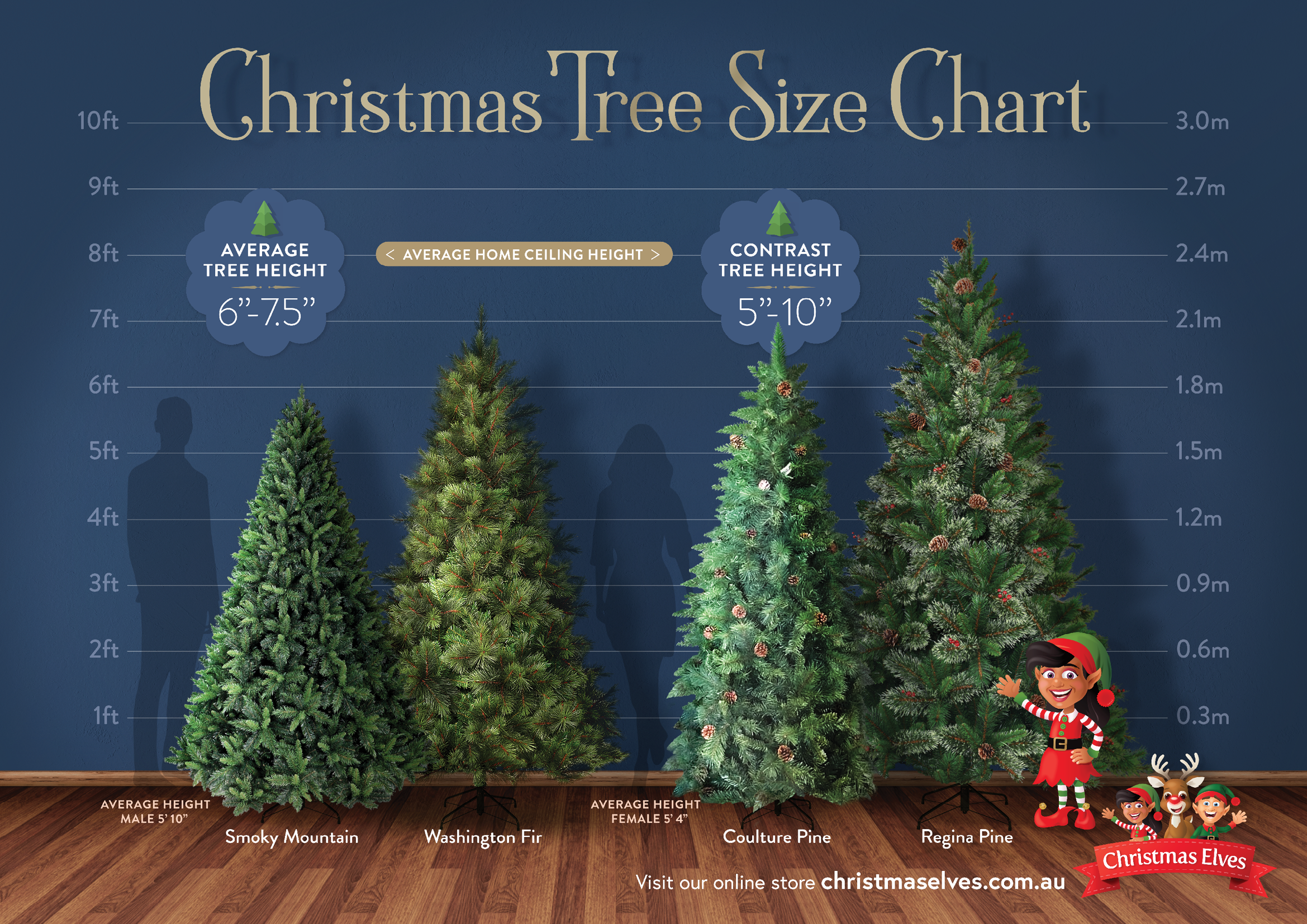 Figure: Christmas Tree Size Chart

Measure the space where your tree will go, this includes ceiling height and floor space. You'll want to get a tree that is at least one foot shorter than the ceiling so you still have room for a tree topper without touching the ceiling.
Decide how full or dense you want the tree to be. If you want a more natural looking tree, you might want to go for sparser, more natural looking tips. However if you prefer to have a denser looking tree that will be filled with decorations, more tips would be just fine. When choosing a tree, the number of tips will give you an indicator of how dense it is. The more tips, the fuller looking the tree. All of our Christmas Trees will let you know how many tips.

Choose what colour Christmas Tree you want, and if you want it to be flocked (covered in snow). If you are choosing a natural colour, remember that some trees with be a lighter green, some will be a very dark forest green, and several will have a mix of these colours. If you want a White Christmas, you can opt for a pure white tree or one that is flocked with snow. Keep in mind for flocked trees that they are not safe for animals, and will shed a bit of their snow during setup. Other popular colours are pink, black, white and champagne.
Update: As Prelit Christmas Trees become more popular a 4th step could assist in your decision:
4. Decide if you would like Warm White (steady on) lights already added to your Christmas Tree for easy decorating. Your other option is to add our Connectable Christmas lights available in many colours, sizes and styles.
If you need help, contact the Christmas Elves in store or on call 1300 4 ELVES.